This recipe is perfect for those moments when you're craving a dish that's both different and familiar. Be cautious not to burn the sauce; you can see I was thiiiiiis close to scorching it in the photo!
A kind stranger recently dropped an out-of-print cookbook from 1968 into our Little Free Library, and it absolutely made my day! The book, titled The White House Chef Cookbook, was authored by French Chef René Verdon, who cooked for President Kennedy and the First Family. He later penned this book, detailing his interactions with them and the recipes he prepared at The White House. I noticed that used copies are available on Amazon for less than $10. While I haven't read the entire book, and you'll need to be creative to adapt the recipes to a plant-based diet, I can confidently say it's worth the price.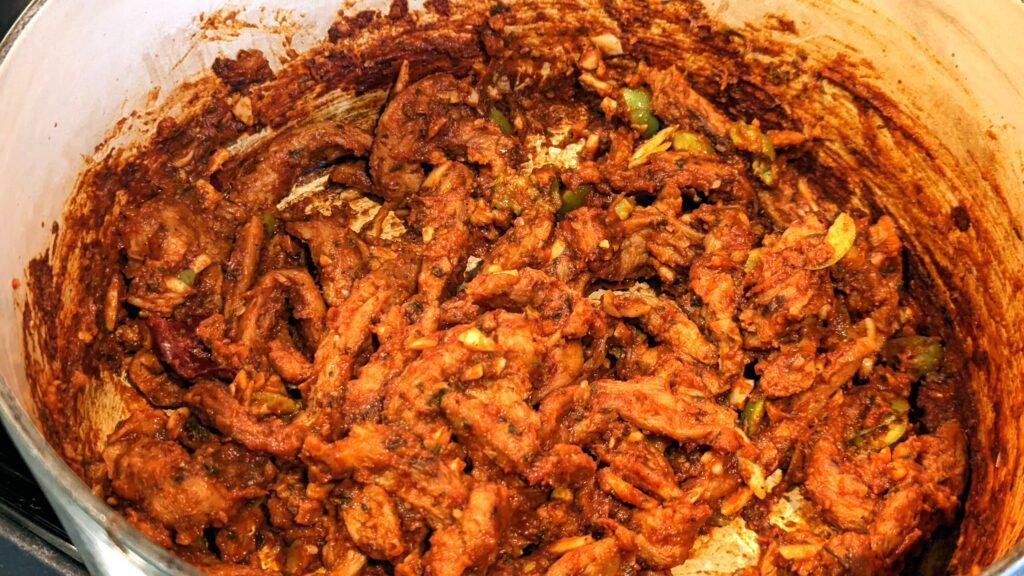 Initially, I turned to the section titled Vegetables, Rice and Noodles. While it was interesting to browse the recipes, not many truly caught my eye. Chef Verdon shared a meal that Mrs. Kennedy particularly admired. He suspects the green beans with almonds, rather than the soufflé or pheasant, truly delighted her. He also shares several "touches" he used to elevate vegetables and make them "a little out of the ordinary."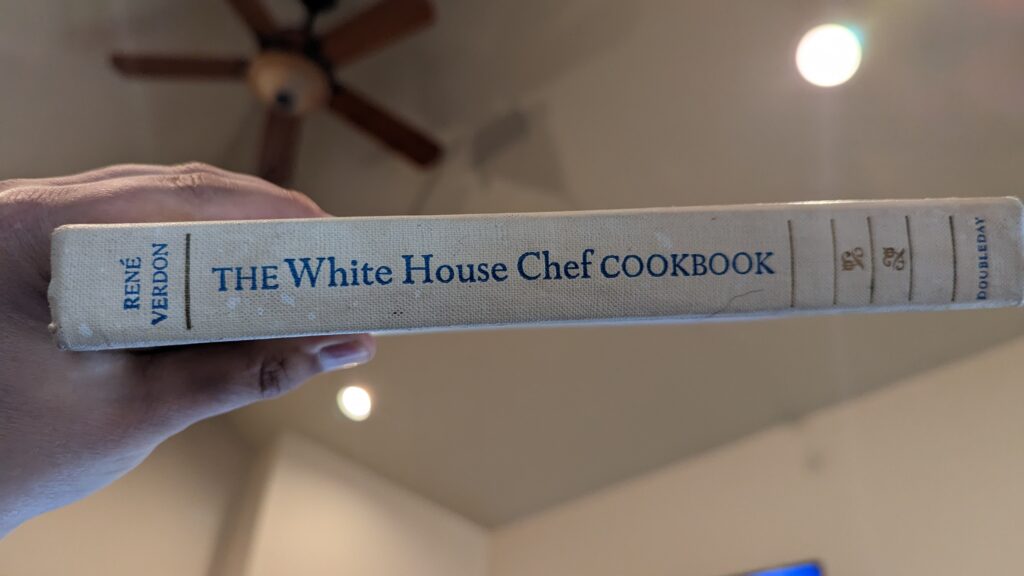 The cookbook includes an amusing anecdote about President Kennedy (and family) once requesting a pair of scissors from Chef Verdon. The President then proceeded to give himself a trim, with Mrs. Kennedy offering suggestions and "Caroline, who didn't want John's hair cut at all, crying through the whole barbering" session. It's a truly fascinating cookbook!
When it comes to soy curls, I typically find more intriguing and creative ideas in the "Meats" section, and this book doesn't disappoint. If I can find even just one or two enjoyable, repeatable recipes from a cookbook, that's a win. I've adapted the Braised Short Ribs Aladdin recipe for soy curls, which I assume was named for its few Middle-Eastern-inspired ingredients. The dish also has distinct Spanish and Mexican hints, but most importantly, it's one of those rare "hearty but doesn't leave me with a food coma" type dishes. Plus, it's Presidential!
Step by Step Photos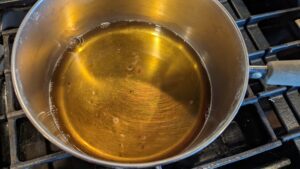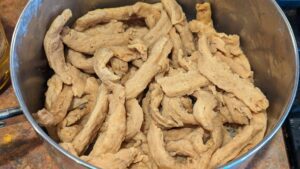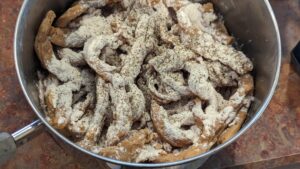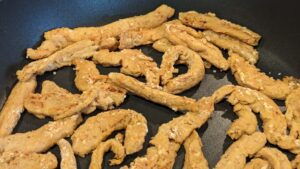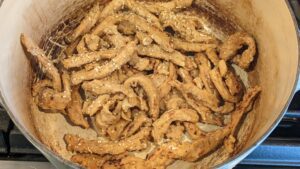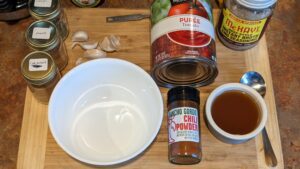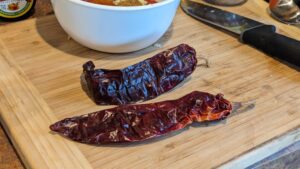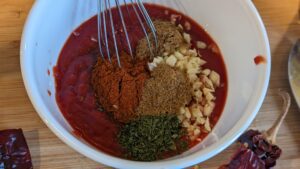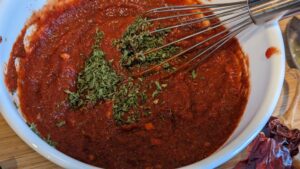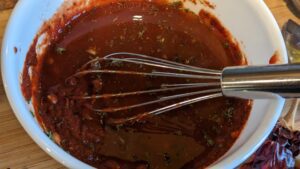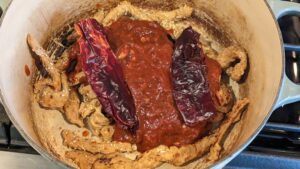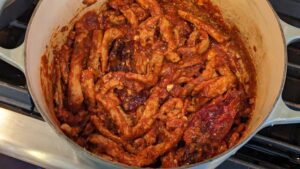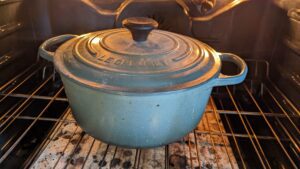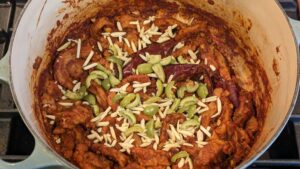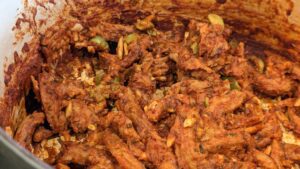 How to Serve
Braised Soy Curls Aladdin truly stand out as a hearty and satisfying dish. You can serve them over pasta, paired with rice, or even alongside grilled peppers and onions in a hoagie for a delightful meal experience.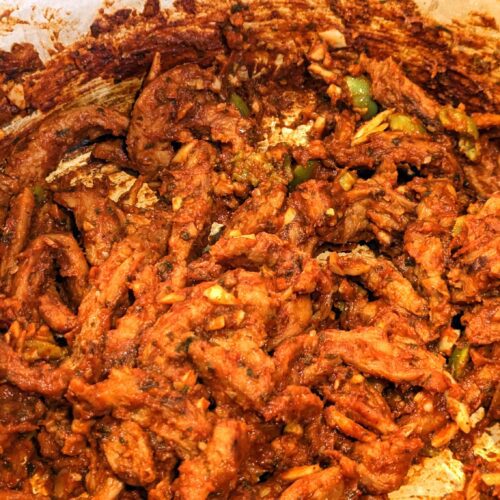 Braised Soy Curls Aladdin
Braised Soy Curls Aladdin truly stand out as a hearty and satisfying dish. You can serve them over pasta, paired with rice, or even alongside grilled peppers and onions in a hoagie for a delightful meal experience.
Equipment
Dutch oven

(or roasting pan)
Ingredients
Aladdin
2-3

tbsp

all-purpose flour

or 1T cornstarch/arrowroot

salt and pepper

½

tbsp

sesame seeds

optional

1

cup

tomato puree

2

tbsp

chili powder

4

cloves

garlic, minced

1

tbsp

parsley, dry

1

tsp

cumin, ground

1/2

tsp

coriander, ground

2

chili peppers

optional. I used "California" chili peppers, you can use any.

1/2

cup

vegan beef broth

1/2 cup hot water + 1/2 tsp McKay's Vegan Beef Flavored Bouillon

12

pitted ripe green olives, sliced

Castelvetrano or Manzanilla

¼

cup

blanched, slivered almonds
Instructions
Rehydrate the soy curls by heating 8oz water, remove from heat, then whisk in 1/2 tsp marmite and add 4 oz. soy curls.

Cover and let sit about 10 minutes, stirring after the first few minutes. Remove cover and allow the soy curls to cool for a bit.

Dredge soy curls in 2-3T flour (or less cornstarch/arrowroot), and about 1/4t ground black pepper and 1/4t salt

In a skillet, dry fry soy curls or fry in a very small amount of oil. Cook both sides until lightly brown

In a bowl, whisk tomato puree, chili powder, garlic, parsley, cumin, and coriander. Mix in broth.

Add tomato mixture to the soy curls in a Dutch oven or roasting pan. Add hot chili peppers of your choice. I used Mild California Peppers. Mix it all up.

Cover the Dutch oven or roasting pan, and bake at 300F for 30 minutes

Remove from the oven and mix in green olives and blanched almonds

Remember the olives are going to be the primary salty part of this dish, but feel free to add a bit more to your liking

If it's too bitter, you can cut that with a bit of cane sugar, but I like to embrace the savory as much as possible
Notes
Knowing this recipe was prepared in the 1960s, I'm guessing the most appropriate "hot chili pepper" would have been the common jalapeño, possibly even pickled. I think nearly any one of your favorite hot chili peppers would work well in this recipe.
Try not to let the sauce burn, it will turn bitter if burnt.