Prepare for a flavor journey to the heart of New England with this Classic New England-Style Pot Roast made with Soy Curls. This plant-based version is an experience in itself, with layers of savory flavors that will make you wonder how something this delicious could be so easy to make. The Soy Curls are cooked to perfection, melting in your mouth with every bite, and the rich, creamy gravy brings everything together in a symphony of taste.
My recipe pressure cooks the Soy Curls in an unbelievably good (plant-based) New England pot roast gravy. The fibers in the Soy Curls start to break down during cooking, leaving you with wicked tender Soy Curls while keeping that stick-to-your-ribs quality that New England roasts are famous for.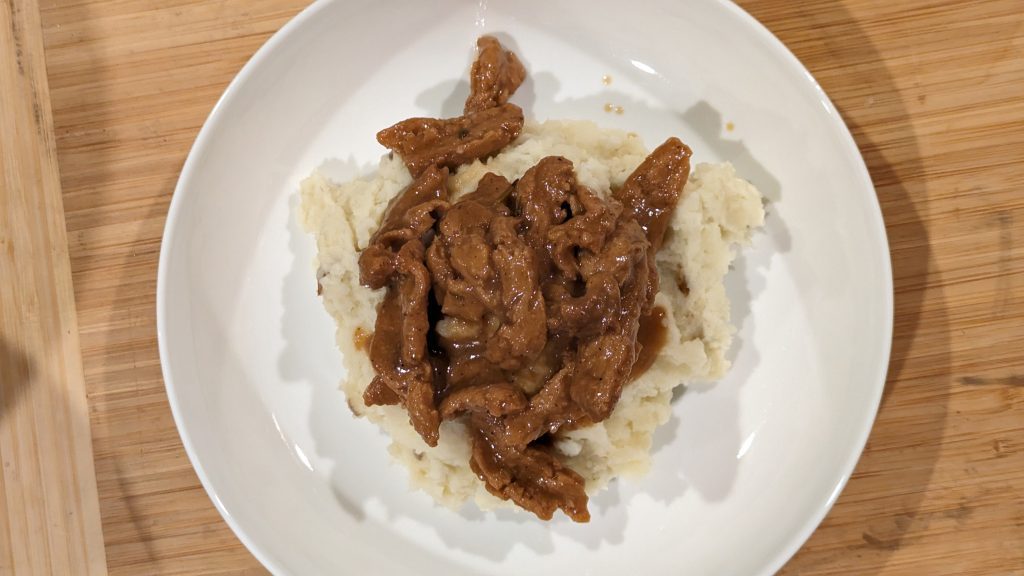 A Brief Background
As a New England native, I remember my mom cooking pot roast in our old-school pressure cooker with the little doohickey on top that went tsch-tsch-tsch-tsch-tsch-tsch over and over to release some pressure. As more tender ways of preparing tough cuts like pressure cooking and slow cooking gained popularity, that actual act of roasting may have lost favor. Often, a sear and a slow cook simply produced a better overall meal, though searing will be unnecessary for this recipe.
Pairings
Sides
There are two ways I'm familiar with New Englanders eating freshly cooked pot roast, and you really cannot go wrong either way:
With cooked chunks of potatoes and carrots
With mashed potatoes and another vegetable such as corn, wax beans, or French-style green beans
Drinks
A cool, tall glass of water allows the flavors to represent themselves. For a sophisticated pairing, opt for a dry, full-bodied red wine.
Let's Make Craig's Classic New England-Style Pot Roast With Soy Curls
As with my other recipes, we'll be building layers of flavor to create an incredible broth that will cook into a rich and creamy gravy. But, let's be clear: this is not your typical beef pot roast. We're relying on the unique qualities of Soy Curls to deliver a level of tenderness and flavor that's unmatched by traditional meat.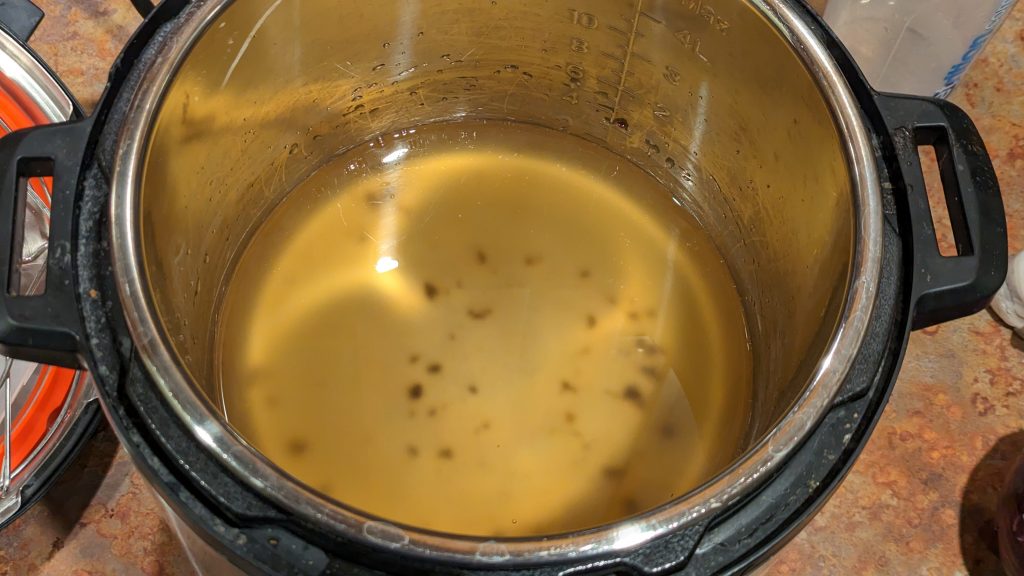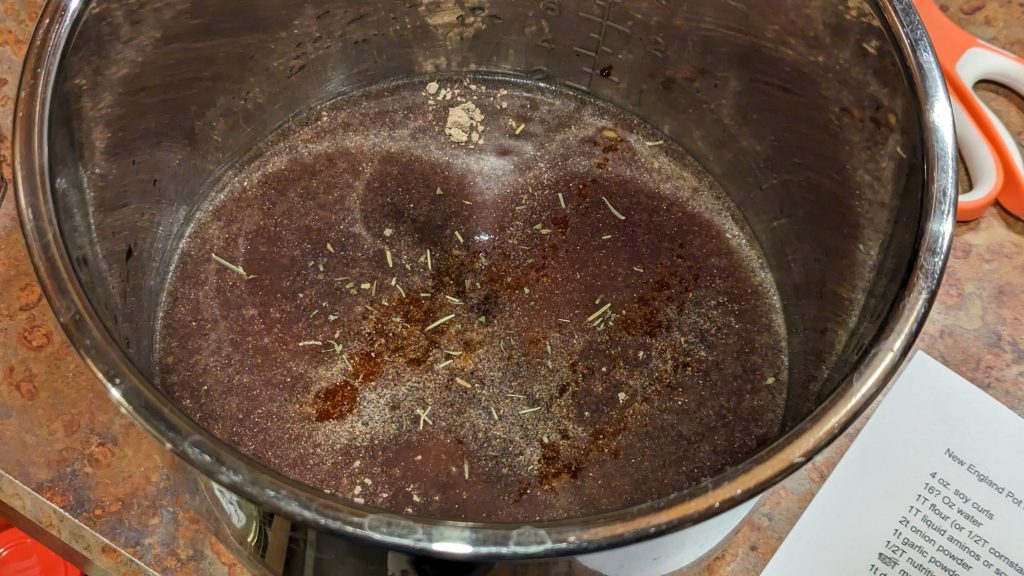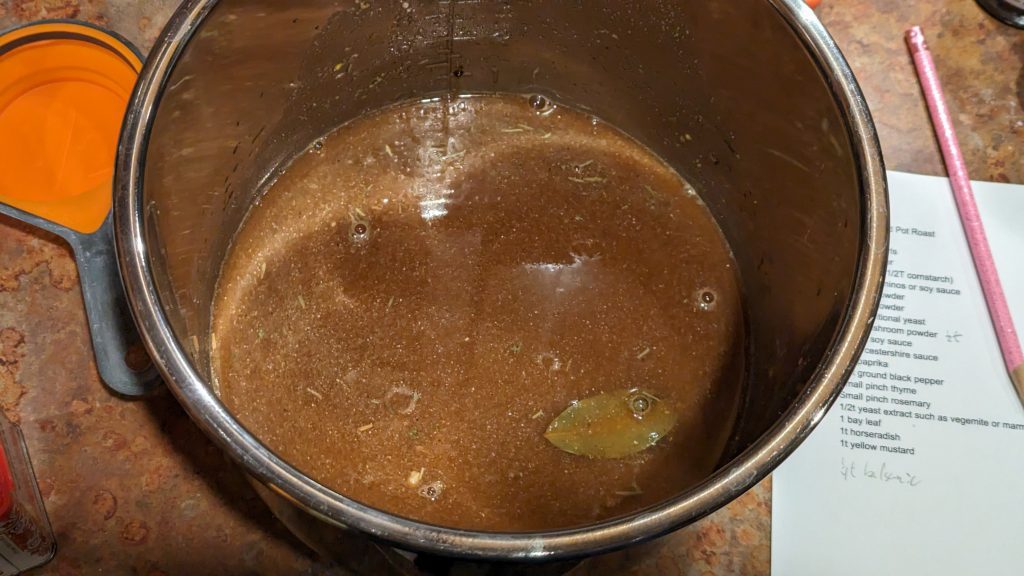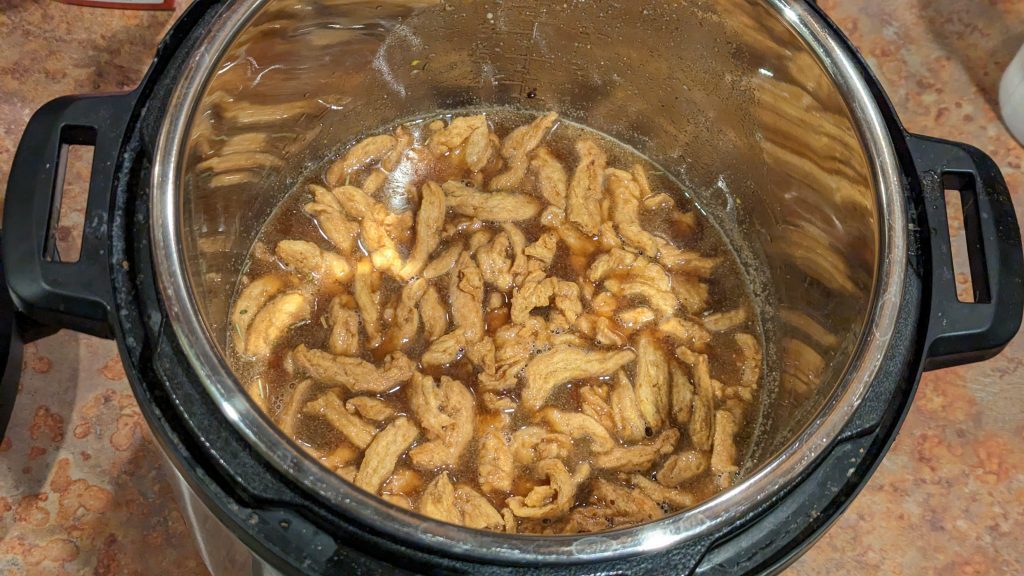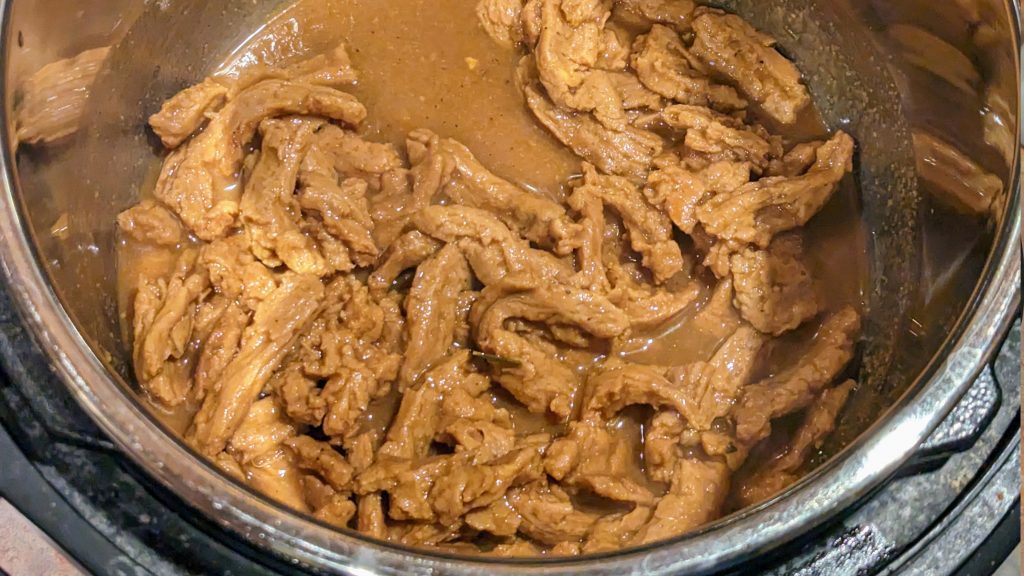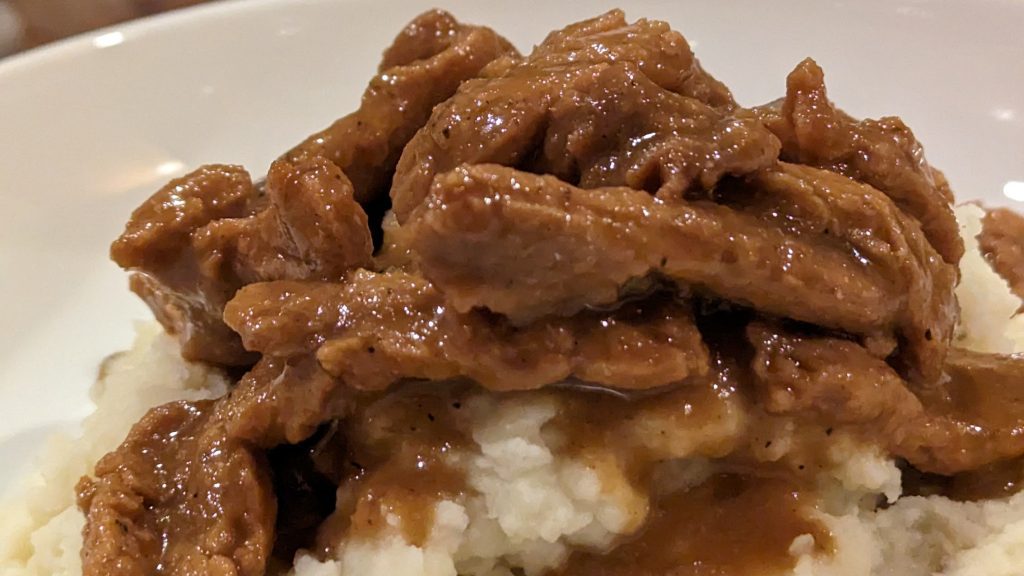 A Note On Traditional New England-Style
Traditional New England-style cooking thickens gravy with all-purpose or similar flour, and I have decided to continue that particular tradition in this recipe. However, if it is your strong preference, you may replace the flour with a scant half of the volume of flour as cornstarch or arrowroot powder to achieve similar thickness but not quite the same flavor.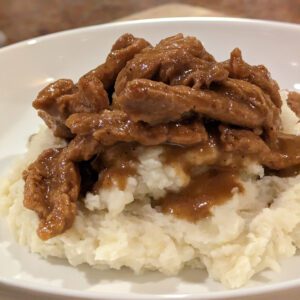 Classic New England-Style Pot Roast Made With Soy Curls
Classic, pressure cooked New England-style pot roast meets Soy Curls in this one-of-a-kind entrée.
Ingredients
2

cups

water

(cool or room temperature)

½

tsp

yeast extract

(Vegemite or Marmite)

1

tsp

prepared horseradish

(the plain type that's refrigerated)

1

tsp

yellow mustard

1

tbsp

Bragg's liquid aminos

1

tsp

dark soy sauce

1

tsp

Worcestershire sauce

("The Wizard's" brand is vegan)

¼

tsp

balsamic vinegar

2

tsp

onion powder

1

tsp

garlic powder

½

tbsp

nutritional yeast flakes

½

tsp

white button mushroom powder

(I use Pistol River fine grind white button mushroom powder, but you could use shiitake or similar mushroom powder, or even make your own from dried mushrooms.)

¼

tsp

mild paprika

¼

tsp

black pepper, ground

1

pinch

thyme, dry

(just a small pinch!)

1

pinch

rosemary, dry

(just a small pinch!!)

1

tbsp

all-purpose flour

(any wheat flour should work fine! Die-hard GF folks can use a scant 1/2 tbsp of cornstarch or arrowroot powder.)

1

bay leaf

4

oz

soy curls

(if you sort your curls, the large (not extra large) size work best)

½

tsp

kosher salt

(after cooking, to taste)
Instructions
In the steel bowl of your Instant Pot, add water and yeast extract. Whisk to generally dissolve most of the yeast extract in the water.

Add to the Instant Pot: prepared horseradish through all-purpose flour. Whisk to mix.

Add bay leaf and Soy Curls to the Instant Pot.

Attach the cover to the Instant Pot, set the valve to "sealing", and press the Manual button, adjust to High pressure if necessary, and set time for 45 minutes.

After 45 minutes, quick release the pressure.

Stir the pot roast Soy Curls, taste a curl and the gravy for saltiness. Sprinkle additional salt as desired (I added 1/2 tsp additional Kosher salt), and fold it in gently, as gently as you would hold a baby bird.

Serve hot with one or more vegetables, such as mashed potatoes, boiled potatoes, steamed carrots, wax beans, French-cut beans, or similar.
Notes
Trust me, a little gravy goes a long way in bringing out the rich flavors and tender texture of the Soy Curls. The small extra will allow you a gourmet drizzle to take your vegetables to the next level.
📨 Sign Up For Free Email Updates
Receive occasional emails about recipes and content related to Plant-Based Recipes