If you make ONE change to your foods this year, let it be this: complete your meals with crunch toppings!
When it comes to enjoying a meal, sometimes it's the little details that make all the difference. This style of cooking transforms food with a hearty sprinkle of bright, flavor-filled, crunchy, herby toppings. Suddenly, the familiar becomes extraordinary.
Crunchy Italian Herbs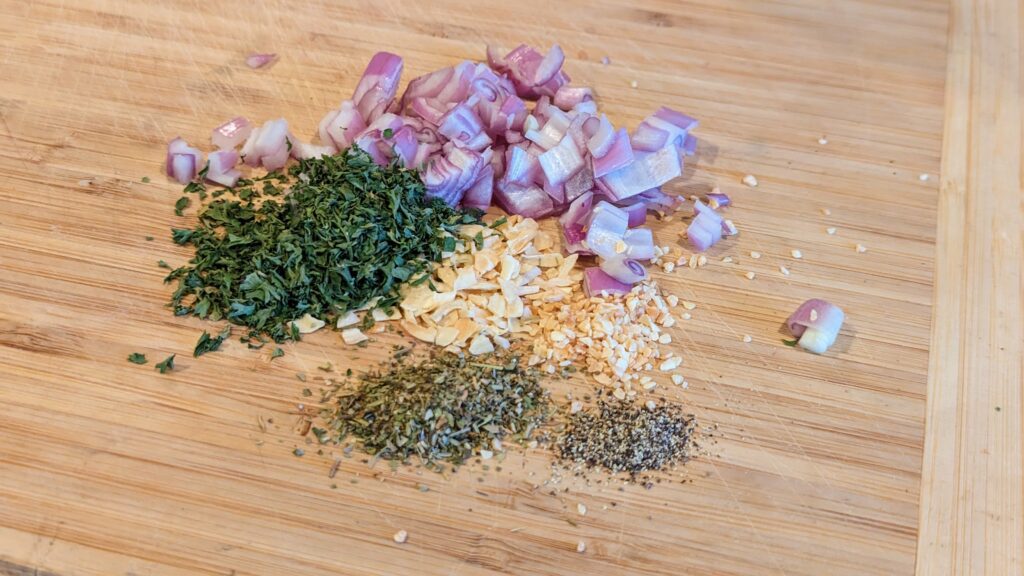 These delightful additions are more than a mere garnish. They elevate the taste and enhance the texture and visual appeal of your meals. With a quick assembly and a touch of creativity, you can turn ordinary ingredients into something truly gourmet.
Everything Crunch
Crunch toppings can be as simple as petite diced onions or shallots, sliced scallions, or dried minced onions, with an optional selection of herbs. The result is a vibrant, health-promoting blend that adds instant depth and a crisp bite to any dish. Plus, they're incredibly cost-effective, making it easy to keep your pantry stocked with these flavor powerhouses.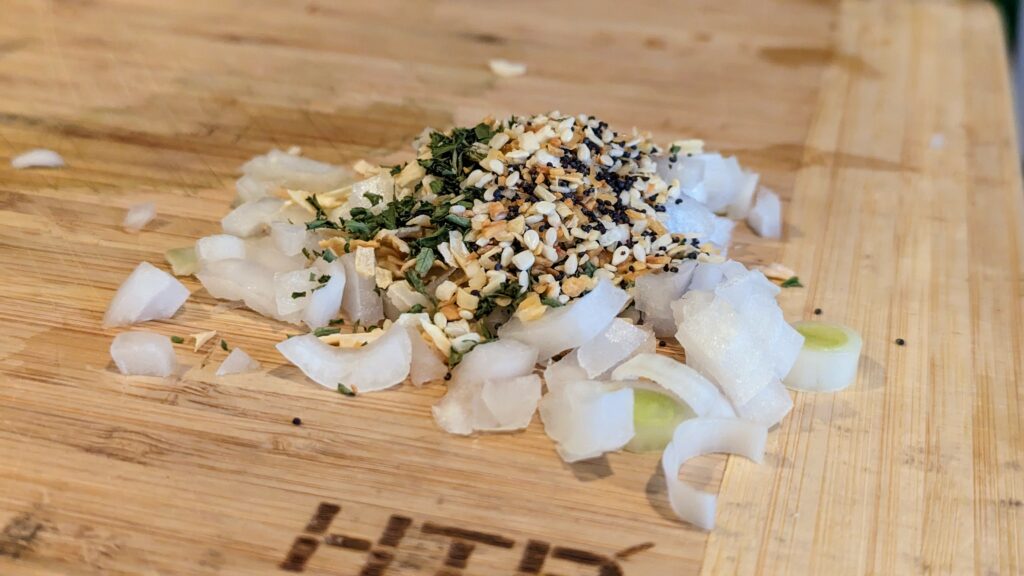 One of the most remarkable things about crunch toppings is their adaptability. They can be tailored to suit a variety of cuisines, from a zesty Mediterranean mix to a simple Mexican-inspired blend. The possibilities are truly endless, and it's this versatility that makes them a perfect addition to your culinary arsenal.
Cool Mediterranean Crunch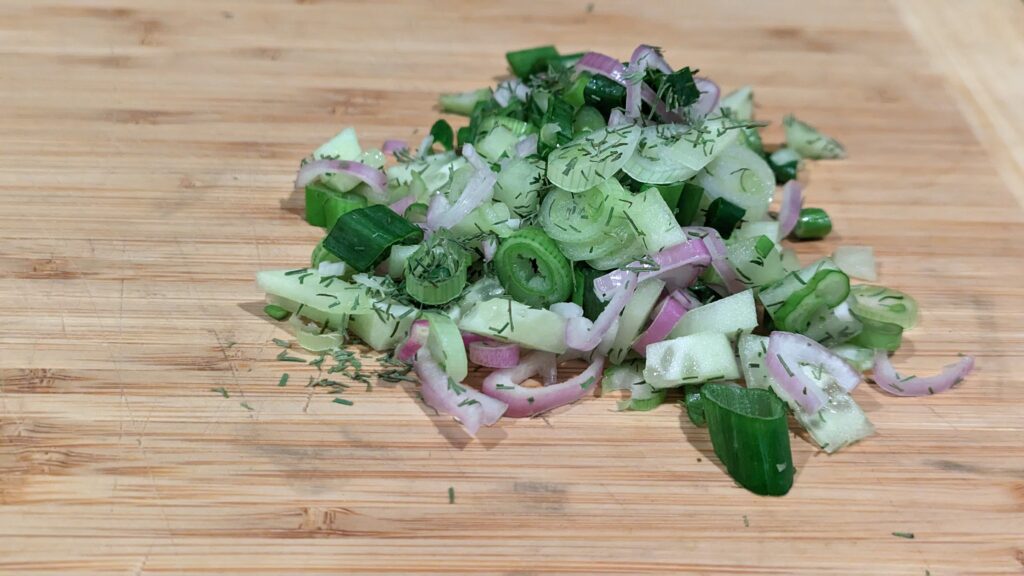 As for more health benefits, crunch toppings make your meals more satisfying by adding both flavor and texture. This leads to a natural reduction in the amount of salt you might otherwise be tempted to add, promoting a healthier approach to seasoning your dishes.
South of the Border Crunch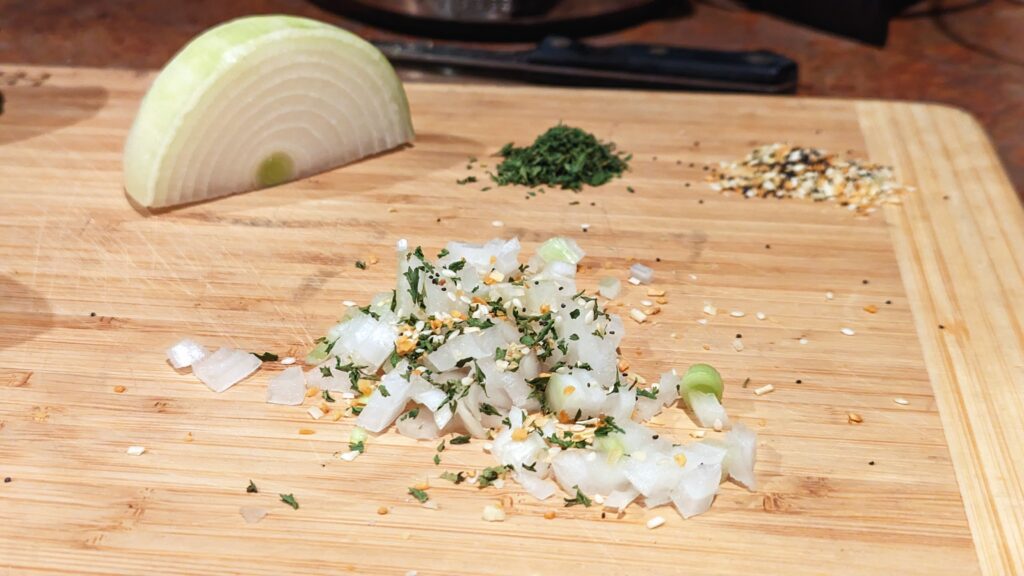 Fresh cilantro would be great here along with or instead of the dried parsley flakes, but I did test dried and freeze-dried cilantro, both of which I dislike and find very unpalatable for some reason.
Show Me The Seasonings
You may have most or all of these in your pantry already. If not, many can be found in your local grocery store, they're not typically considered specialty items. The affiliated links below give you an idea of the ingredients shown above.
Show Me the Results: Crunch Topping Gallery
Here are just a few meals elevated by crunch toppings.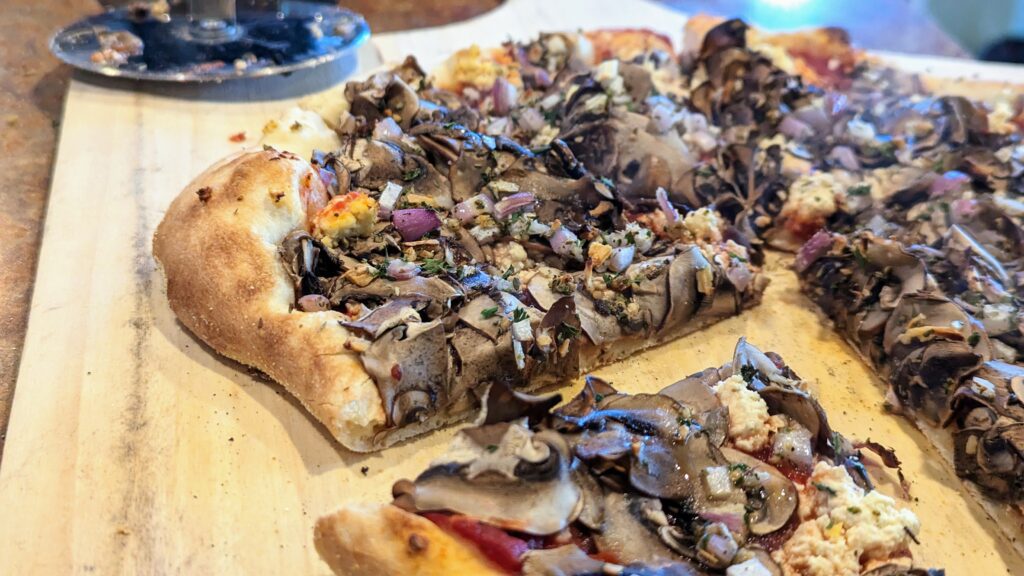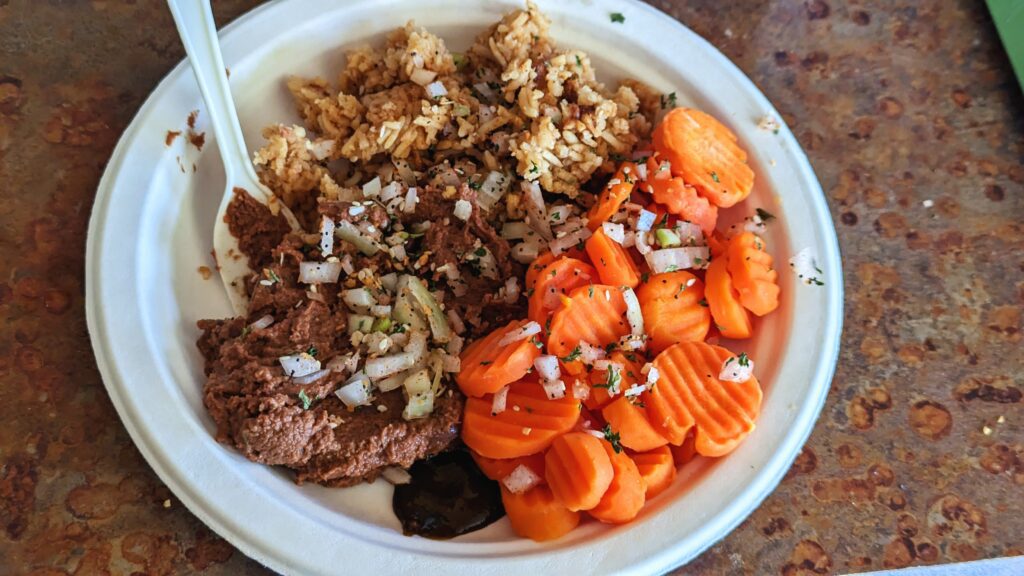 The best hot sauce for carrots on the planet is Hot N Saucy's Collards N' Ghost hot sauce. It's truly next-level delicious!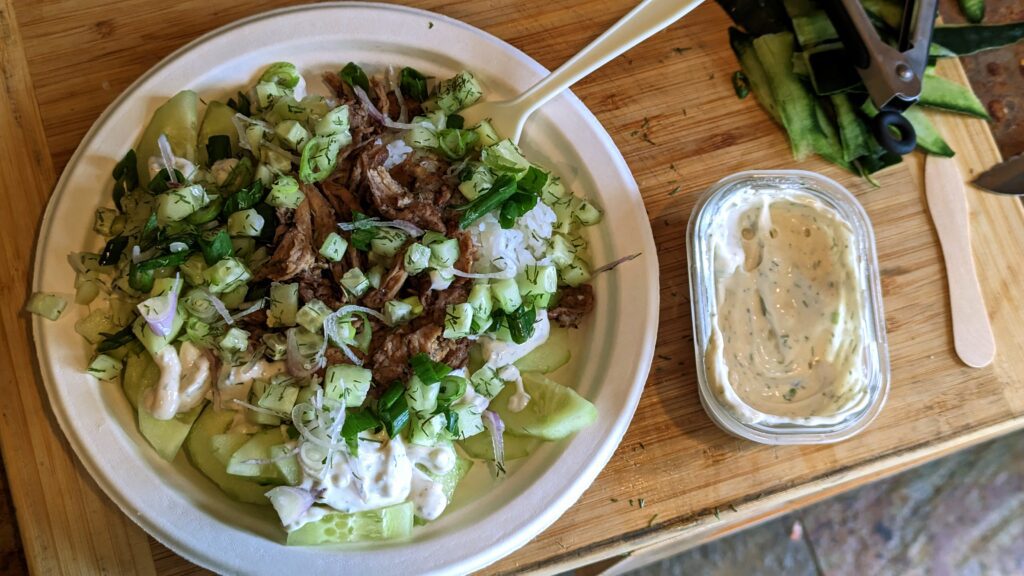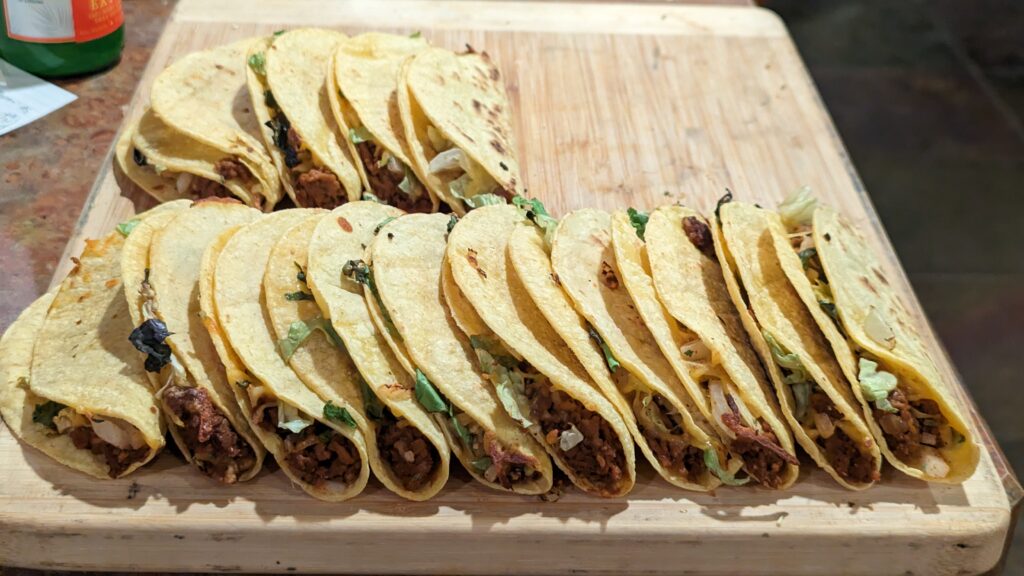 Go Forth and Crunch
Ultimately, crunch toppings are the secret weapon you never knew you needed in your kitchen. They're a testament to the power of flavor and the joy that comes from taking your meals to new heights. So go ahead, get creative, and let the adventure begin!