The Goal
Homefries in a mug. I guess. With undercooked, limp onion?
The Rating: 2/10 Facepalms
🤦🤦⭐⭐⭐⭐⭐⭐⭐⭐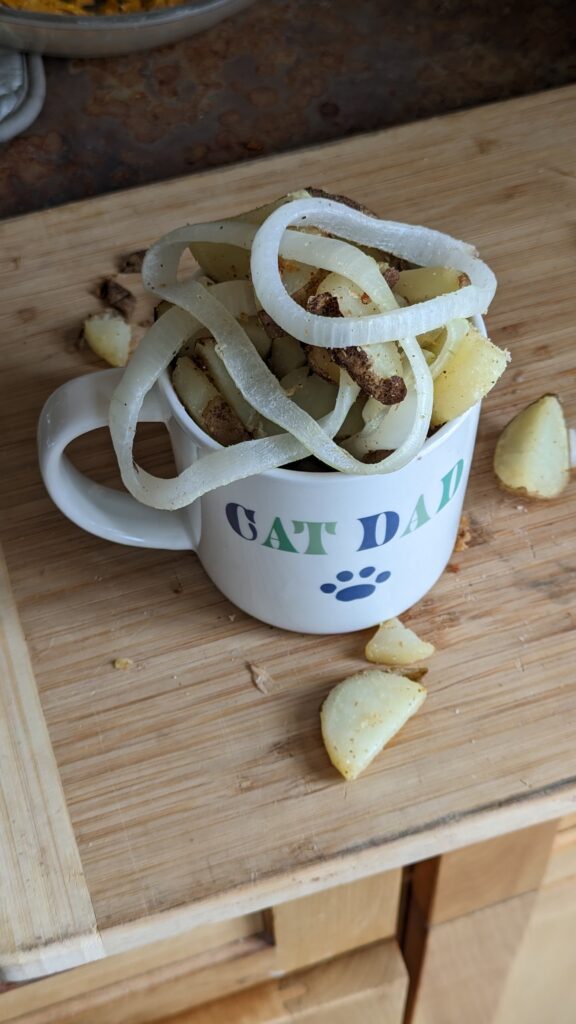 So… What Happened Exactly?
I found this gem in my photos app. It was on April 1 (April Fool's Day). It's not an epic fail by any means, but it's certainly some sort of #nailedit. Eating homefries out of a mug isn't that crazy, but I cannot for the life of me remember why I added rings of onion. And on top?? They look so out of place. And they look like such a pain to eat. And they look like rubber bands.
As for the mug, I wanted something more portable, I was likely going for a walk. But… given the Pinterest-style overflow of food in this mug, this was completely impractical. LOL!
My Fav Takes (3)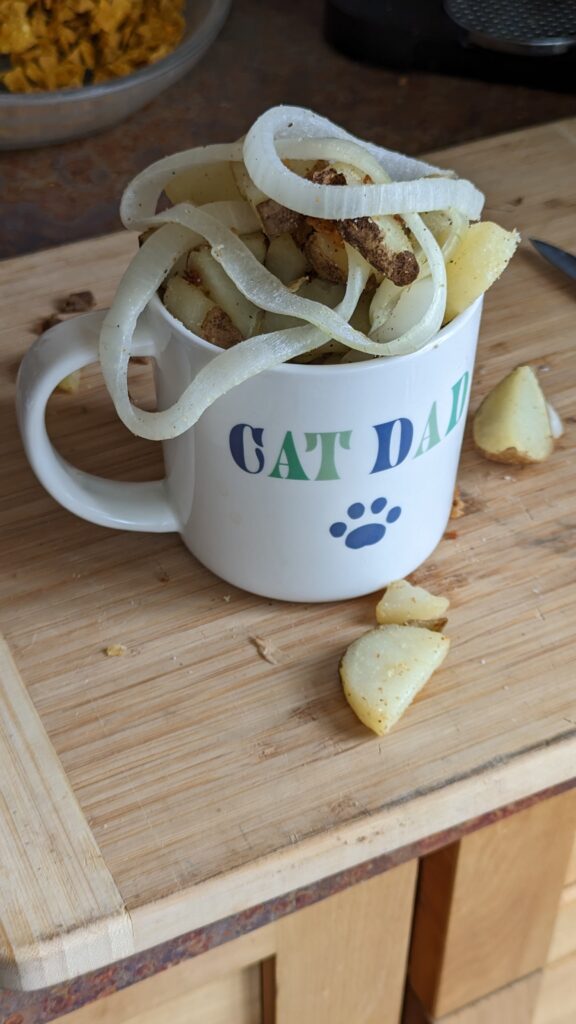 I took three pictures of this ridiculousness. Almost all the same. WTH? What was I thinking?
Takeaway
Sleep more.