The Goal
Plant-based hotdogs.
The Rating: 7/10 Facepalms
🤦🤦🤦🤦🤦🤦🤦⭐⭐⭐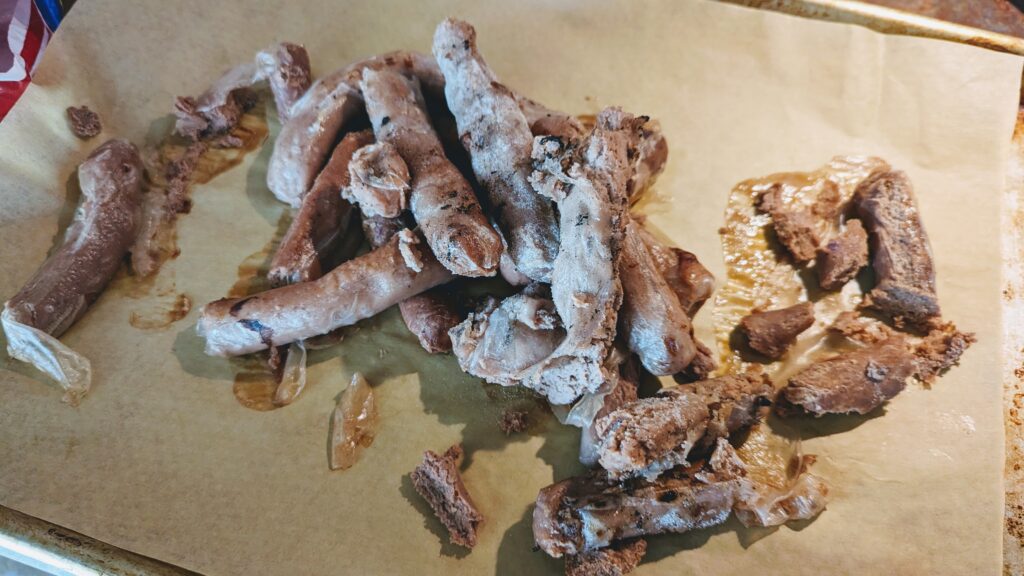 So… What Happened Exactly?
This was an epic fail.
I thought I had a GENIUS IDEA! Take the base for my liverwurst (which is one of the best liverwursts I've ever had, plant-based or not!), use traditional hotdog seasonings, and pull in the binding power of methylcellulose. It seemed like it would "just work". Nnnnnnnnnnnope!
Each batch had more and more binder, but none were quite right… at all. They weren't even close. By the end of cooking, I had truly horrific hotdogs, all squishy and mushy.
In chronological order, things looked pretty good right up until I cut into a cooked hotdog.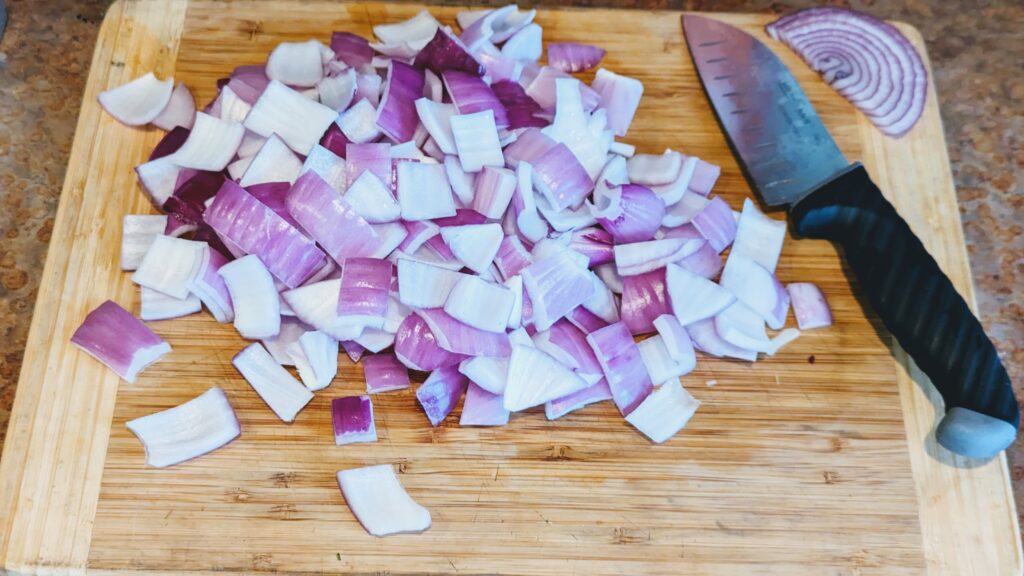 My Fav Takes (2)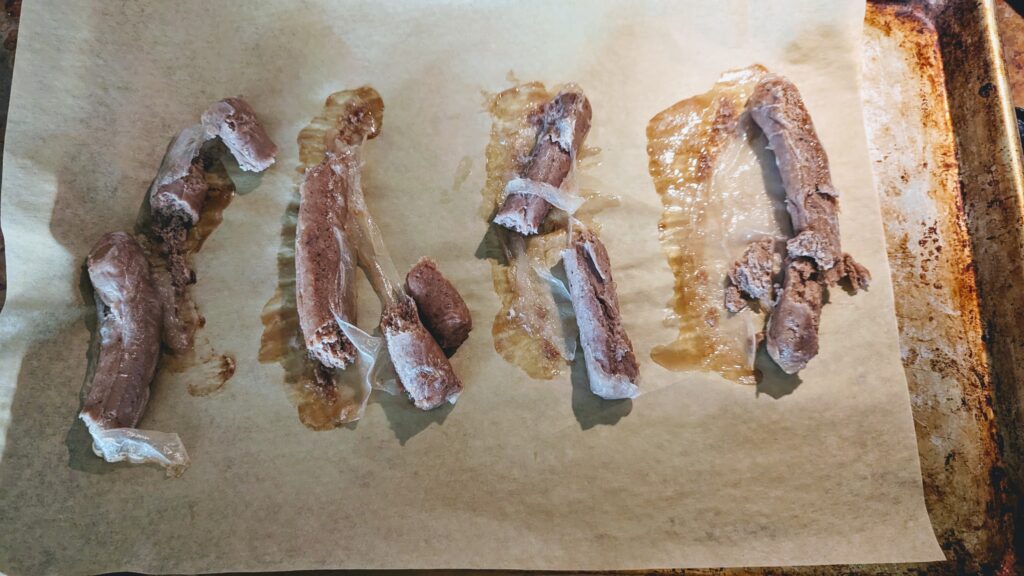 It's like they wanted to be inside-out and shed their skin??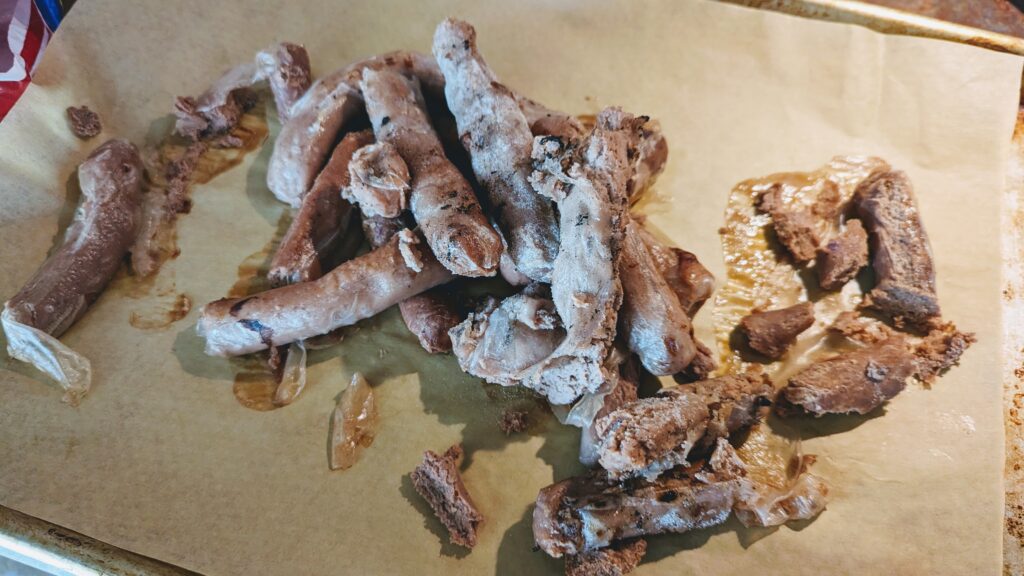 If Stephen King were looking for inspiration, he found the right place for it.
Takeaway
Leave the lentils for liverwurst and go back to soy curl sausages for now.