The BEST Light Hummus Recipe — You Decide.
Update 11/13/2023: This recipe now uses aquafaba and is prepared in a blender for unbelievable creaminess. I have also increased the sesame flour by 2 tbsp, so the new total amount is 1/2 cup toasted sesame flour for a large batch.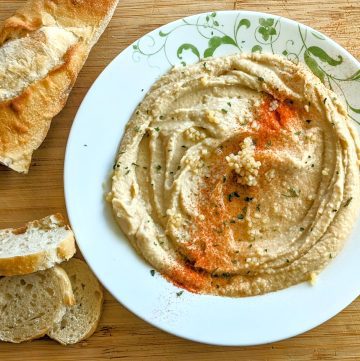 Light Hummus
This light hummus recipe balances the light-yet-deeply-satisfying qualities of a traditional hummus recipe. The secret lies in the use of toasted sesame flour, as well as a few choice toppings.
Ingredients
2

cans chickpeas

(drained, aquafaba reserved)

3

slightly large cloves of garlic

Juice from 2 average lemons

(around ½ cup)

½

cup

reduced-fat sesame flour

1

pinch

cumin

⅔

cup

aquafaba

(or about 6 ice cubes)

Sea salt to taste
Optional Simple Toppings
parsley

(dry or fresh)

minced garlic

(jarred in water for mildness and a splash of the liquid)
Instructions
Toast sesame flour gently on a skillet until slightly toasty and aromatic, about 4-6 minutes

Pulse chickpeas and garlic a few times

Process with lemon juice, sesame flour, cumin, and aquafaba (or half the ice cubes if using ice)

If using ice, add remaining ice and process until smooth. Add more ice if needed to achieve the desired consistency

Chill for several hours or overnight for perfect flavor

To serve, dust in paprika in a tea infuser, parsley flakes, and jarred minced garlic
Notes
I use a tea infuser to dust ingredients like paprika.
Please leave a rating and comment and help spread the word about this great hummus!
Lighter, Better, Faster, Stronger Hummus
There may be as many hummus recipes as there are stars in the sky! So, what does ol' Craigger have to add of value? How about a light hummus that uses no olive oil, no tahini, and tastes as good as it looks?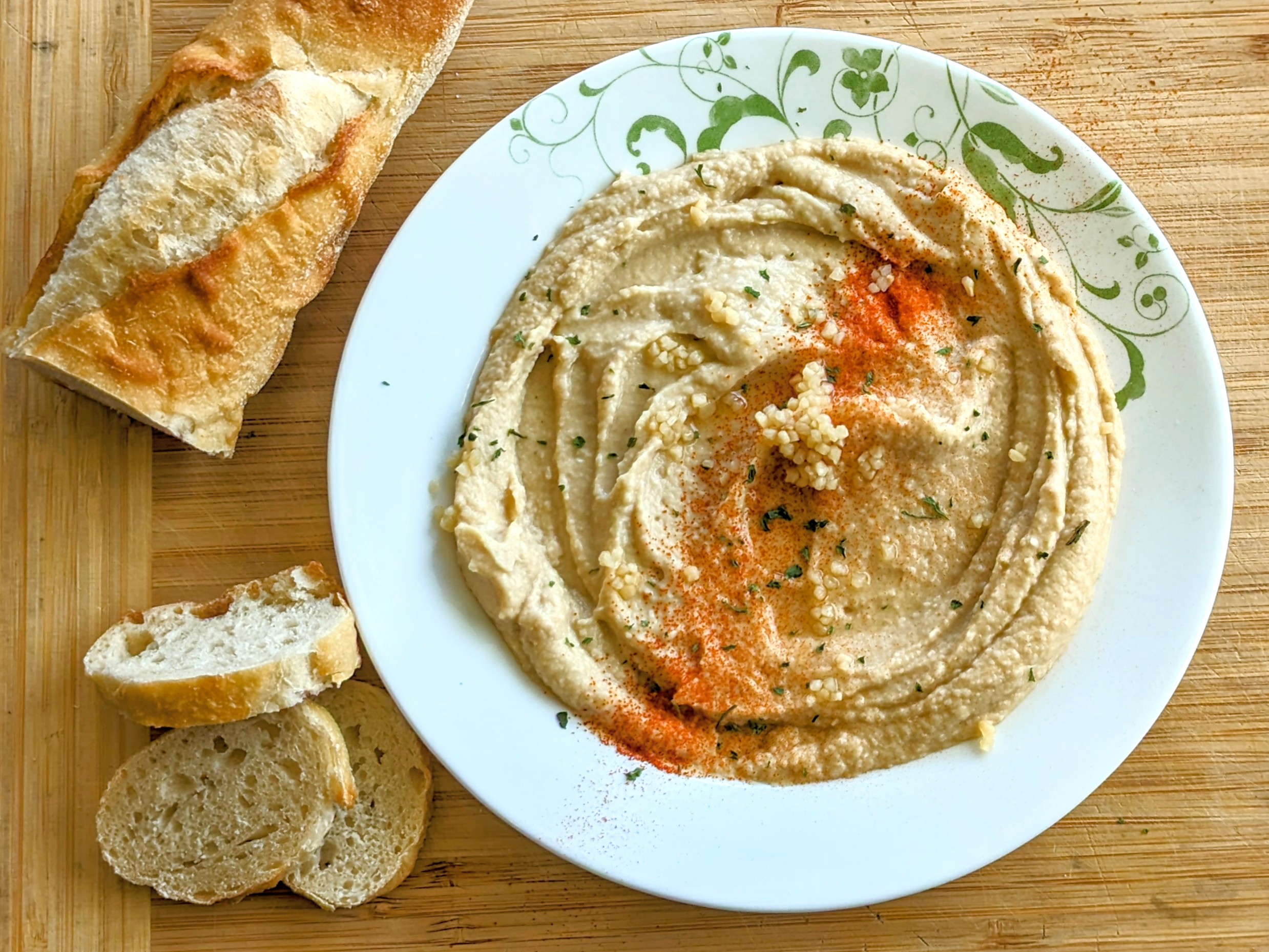 The 'Eureka' Moment
Well, a while back I had the idea of making a healthier hummus using defatted sesame flour (#affiliatelink). The best one I could find is made by a company called Sukrin, which is much lower in fat than sesame seeds, tahini, or even other sesame flours. It was decent but I still found myself going back to tahini. Then, I had the idea to toast the sesame flour (just like my homemade "roux flour"), and that really added a new depth of flavor to the hummus. So I am now sharing my absolute favorite everyday hummus: Lighter, Better, Faster, Stronger Hummus!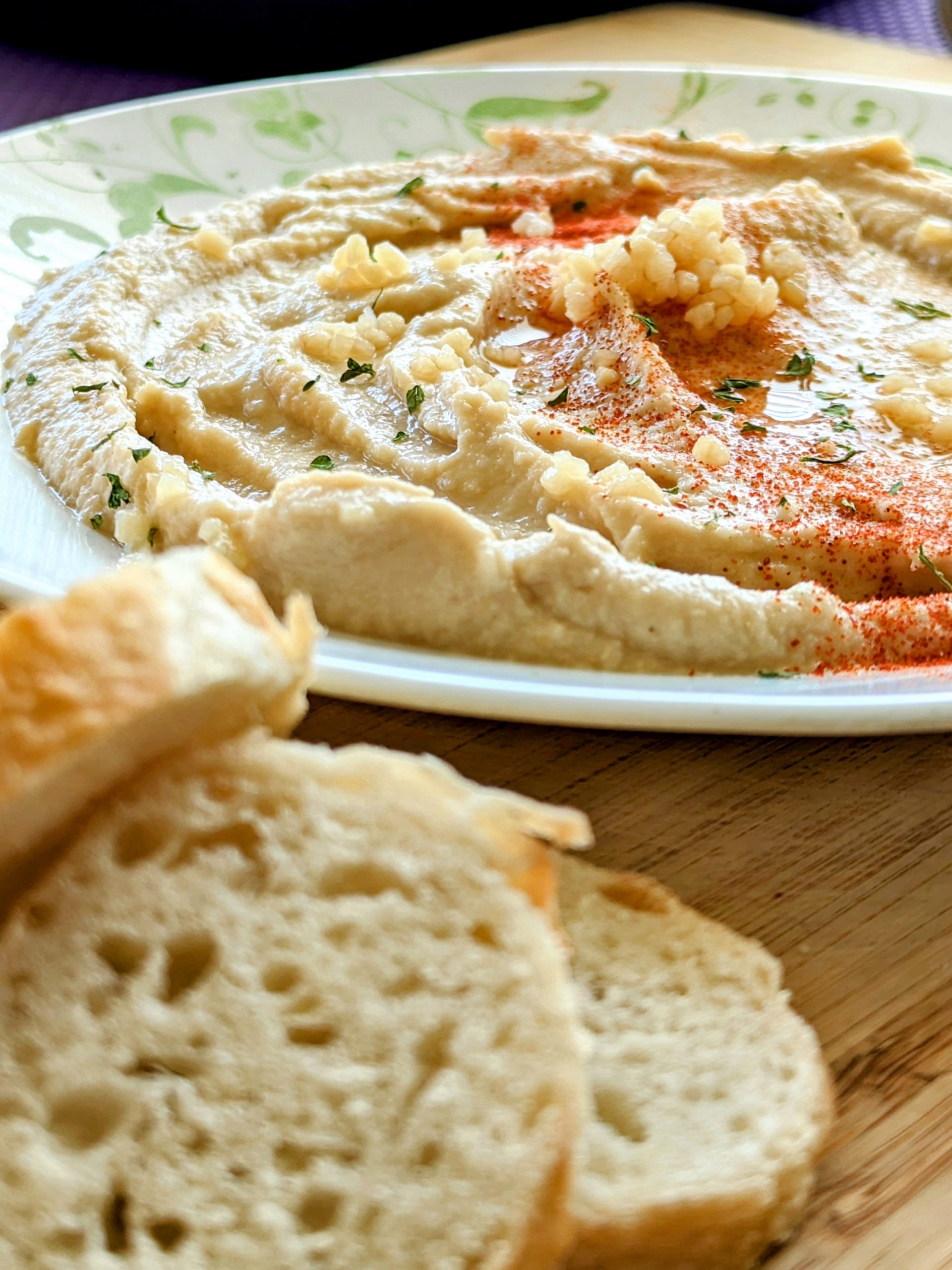 The Secret to No Oil, No Tahini Hummus that Tastes Great
Toasted, defatted sesame flour brings that classic flavor without all the fat, perfect for people looking to eat a balanced plant-based diet. This fits in better with the McDougall way of eating as well. The hummus is creamy but not heavy. It's perfect!
Simply toast the sesame flour for 4-6 minutes until it becomes aromatic and just starts to darken slightly.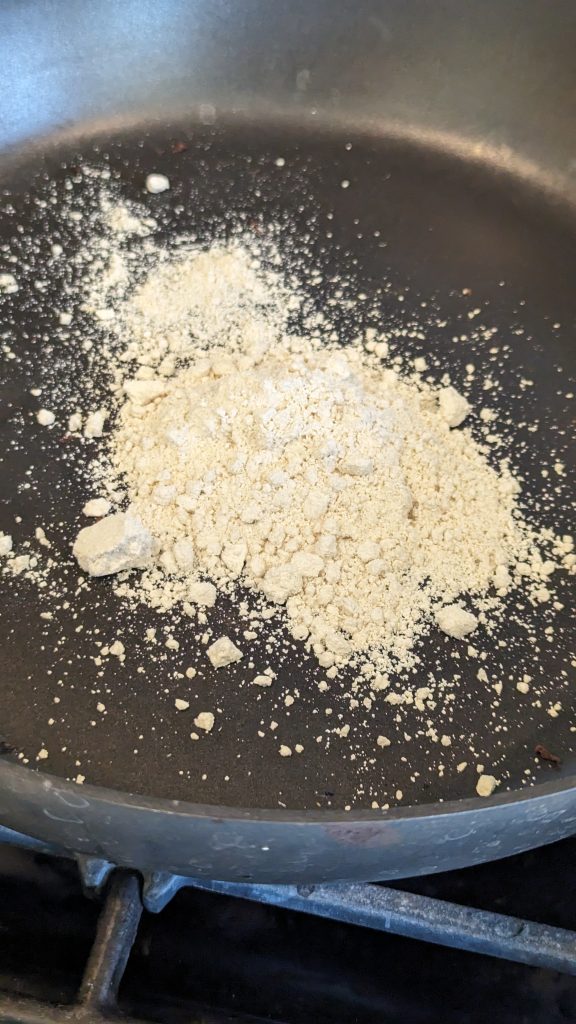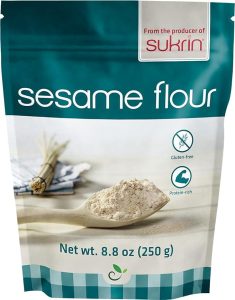 Craig's Green Table is on Instagram! 📸 Follow @craigsgreentable to see what's cooking! 💚