#sundaybrunch #plantbased #vegan #glutenfree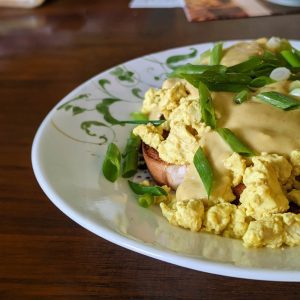 Light Plant-Based Hollandaise
Enjoy this classic, light Hollandaise, a Sunday Brunch hit! Use reduced-fat cashew powder to add richness. This best Hollandaise is your new go-to recipe.
Ingredients
1

cup

plant milk

2 ½

tbsp

cashew powder

2

tbsp

nutritional yeast

1

tsp

mustard, dry

(up to 1 ½ tsp if you like that pungent mustard kick)

2

tbsp

lemon juice

⅛

tsp

kala namak

¼

tsp

white pepper

pinch

turmeric

pinch

cayenne
Instructions
Whisk everything together in a saucepan over medium-low heat until it simmered and thickened up! It starts out very thin, but give it 5-10 minutes. Adjust kala namak and white pepper to taste.
Video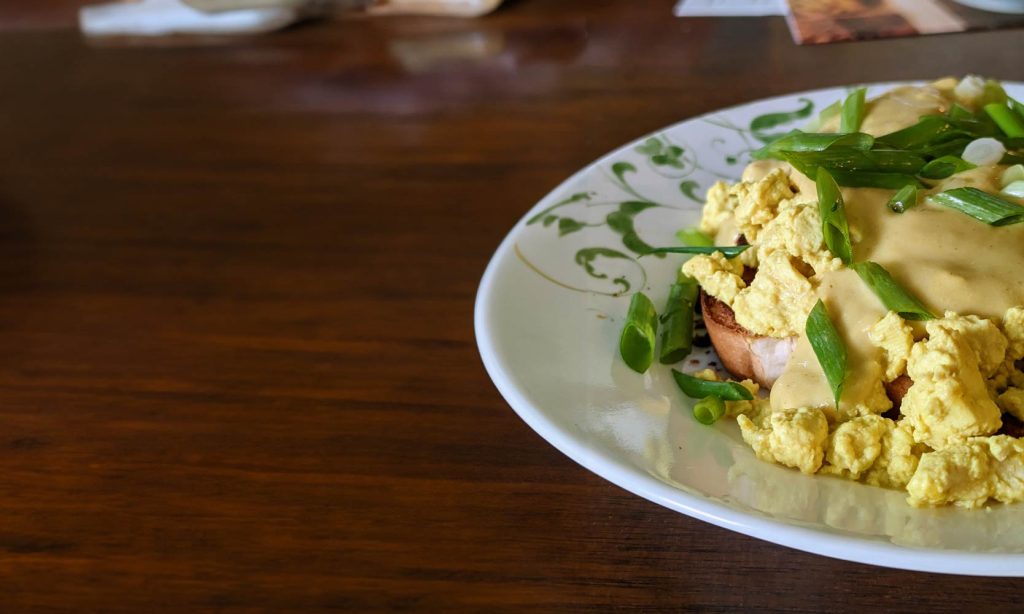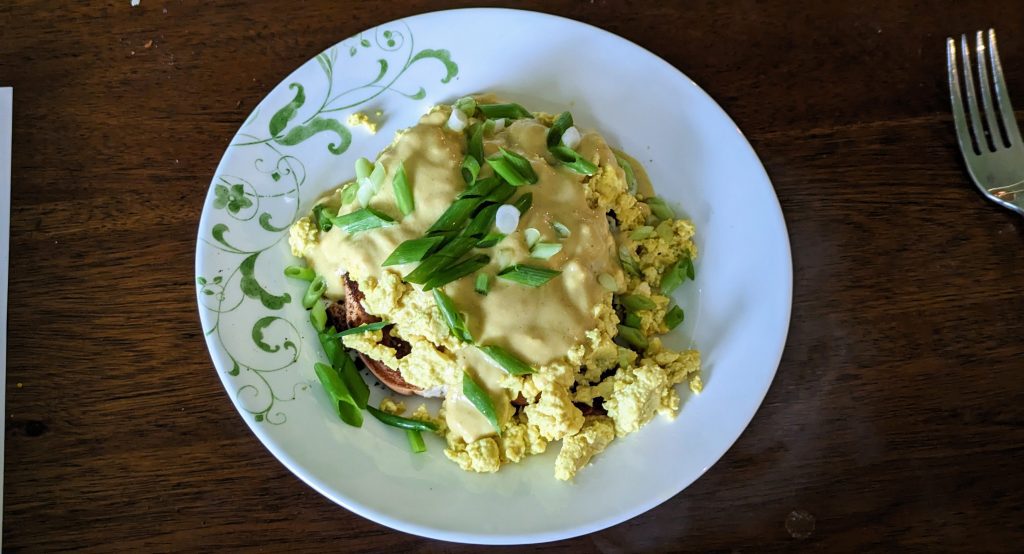 Simple, Satisfying Plant-Based Hollandaise
Use PB2 cashew powder to reduce the overall fat in this recipe, this is especially relevant to individuals following a McDougall (Starch Solution) or similar lifestyle. A small amount of basic cashew cream (equal parts cashews and water, blended) can be substituted if you desire, and it still doesn't add that much fat.
Tofu Scramble and Beyond
This Hollandaise sauce is absolutely brilliant on tofu scramble, it really is, especially when topped with sliced scallions. But, it can level up all sorts of veggies: green beans, cauliflower, broccoli, cabbage, the list goes on and on!