#2023 #thanksgiving #anytime #cruciferous #wfpb #amazing #cauliflower #oilfree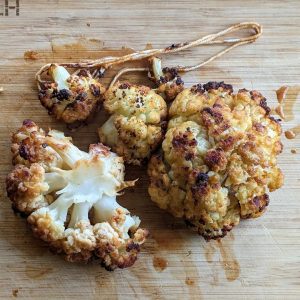 Maple-Mustard Cauliflower
Maple-Mustard Cauliflower is glazed and roasted to perfection! This simple, delicious, and gorgeous family-inspired dish is an eye-catching & mouth-watering delight! It's very affordable as well!
Ingredients
1

head cauliflower

(leaves removed)

¼

cup

maple syrup

1 ½

tbsp

dijon mustard

1

tbsp

stoneground mustard

⅛

tsp

black pepper

¼

tsp

paprika

¼

tsp

liquid smoke

(completely optional, like: do you want a hint of smoke or not?)
Instructions
Steam Cauliflower on 'high' in instapot for 1 minute. Quick release. Whisk remaining ingredients together to make a glaze. Rub glaze on cauliflower.

Air fry @390°F 30-40min rotating for browning each side at 25,30,35min., etc. Or, bake at 425°F checking at 5-min intervals starting at 20 min. The part touching the bottom always seems to brown. I highly recommend using parchment or a silicon liner.
Notes
Steaming
You can also steam until tender-crisp or boil for about 6 minutes, but if you boil it the smell of boiled cauliflower will spread to your nearest neighbors.
Smoke
This is great without liquid smoke or with it. The real power is in the caramelized shell bits. I used no liquid smoke, and then I used hickory liquid smoke by Figaro which was nice. I think pecan liquid smoke or apple liquid smoke would be stellar as well, perhaps even better! I wanted the extra 'bite' of hickory.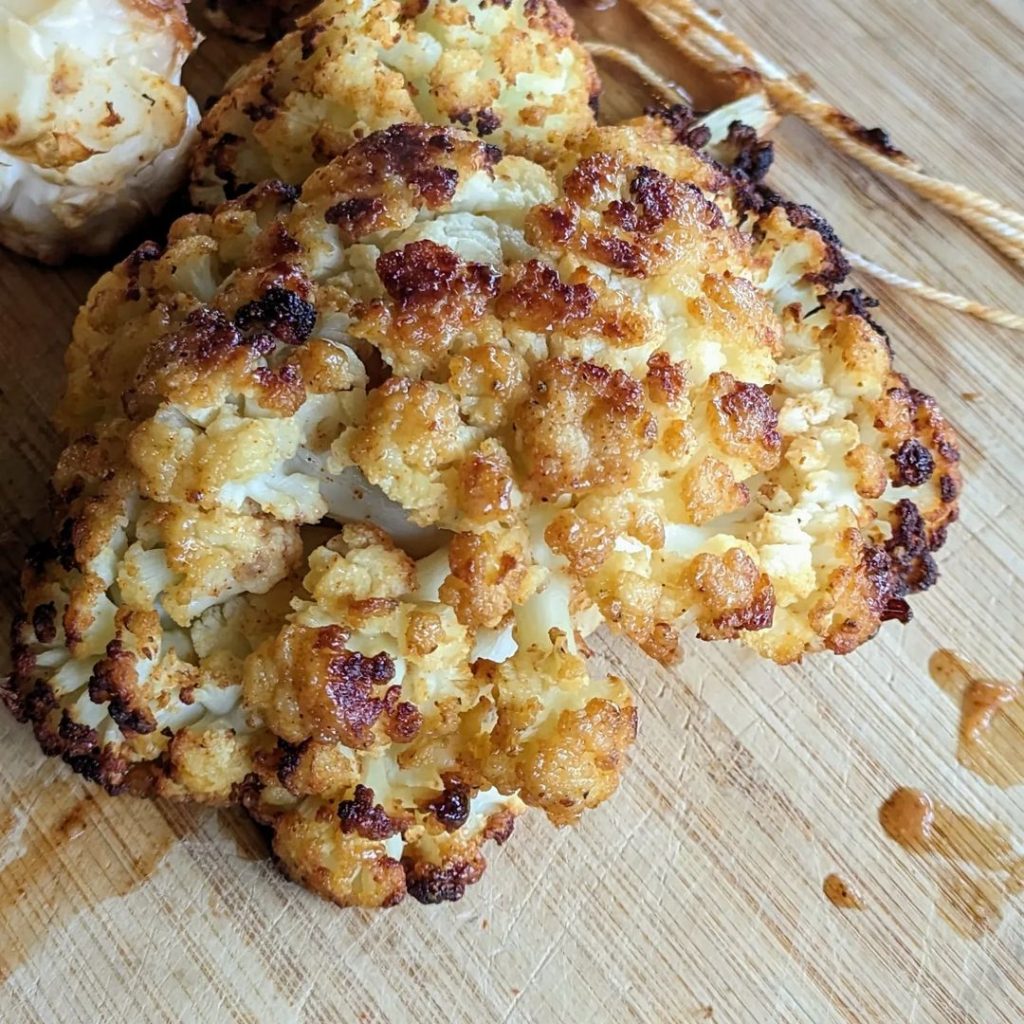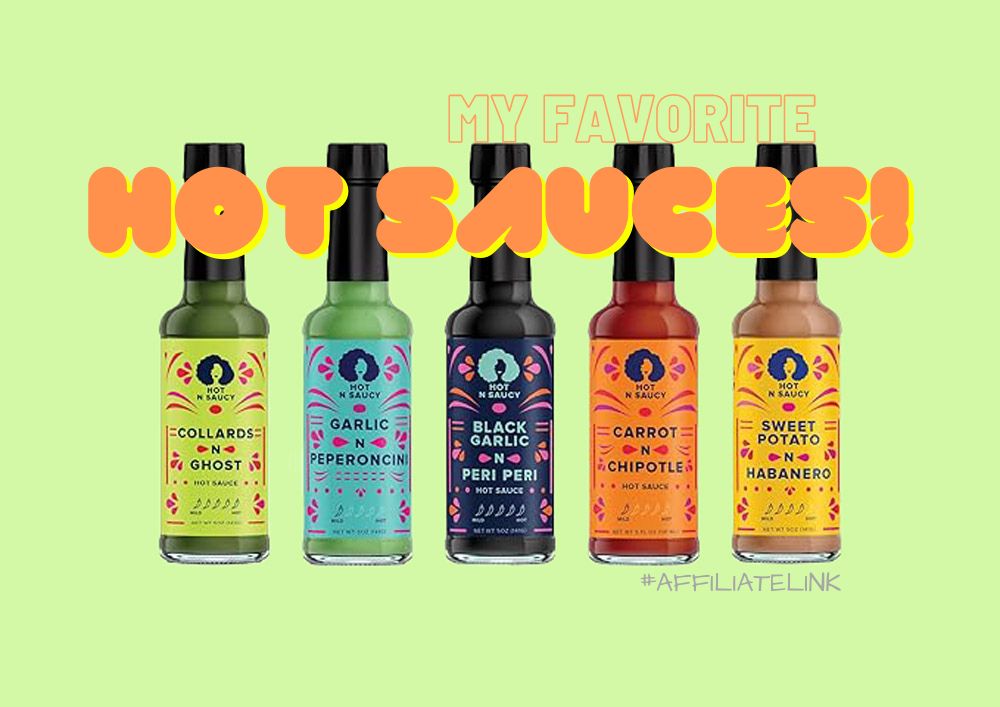 Photos & Videos of Maple-Mustard Roasted Cauliflower
There are videos of glazing the cauliflower and taking it out of the air fryer on my @craigsgreentable instagram.
Craig's Green Table is on Instagram! 📸 Follow @craigsgreentable to see what's cooking! 💚
Videos!
Pour Glaze Over
Rub in Glaze
Maple-Mustard Cauliflower, After Roasting
Final Thoughts
This recipe is inspired by my experiences in Northern New England. The competitive nature of being known for the best maple syrup between Vermont, New Hampshire, Maine, and … Canada. For the record, New Hampshire's is the best. Runner up awards go to: Vermont for being the loudest about maple syrup, Maine for the maple syrup you make at home, and Canada for being awesome.