Running Your Plate Through The Garden
Soy Curls Birria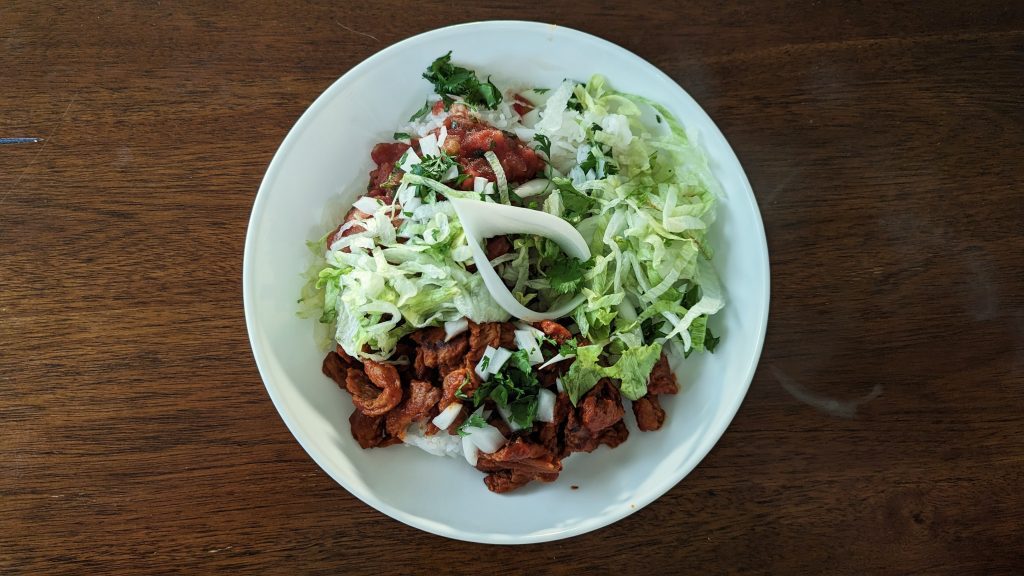 The technique of running your plate "through the garden" is rooted in historical food traditions — a time before overprocessed and over-salted foods took center stage. After finding some of my favorite plant-based dishes, I realized many of them were begging for a run through the garden. Sprinkle on some dried minced onion, dried minced garlic, dried parsley, and other crunchy dried vegetables and tasty herbs (think fresh or dried shallots, dill, tarragon, chives, rosemary, the list goes on and on!).
Craig's Green Table is on Instagram! 📸 Follow @craigsgreentable to see what's cooking! 💚
You can take an already-amazing plate of rice and beans and make it over-the-top delicious by showering it in it's own crispy, crunchy, herbaceous garden mix. What about shredded lettuce, diced tomatoes, minced onion, and black beans. The options are endless, but if you're looking for some suggestions, see some examples below and check out my post on Crunch Toppings!
More Examples
Soy Curls Shawarma Plate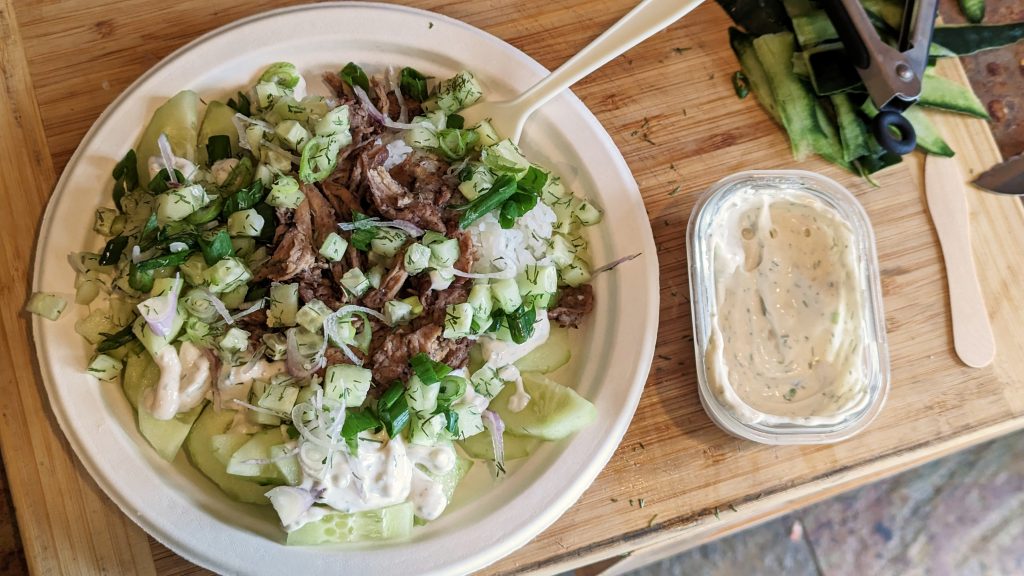 Cauliflower Fettuccine Alfredo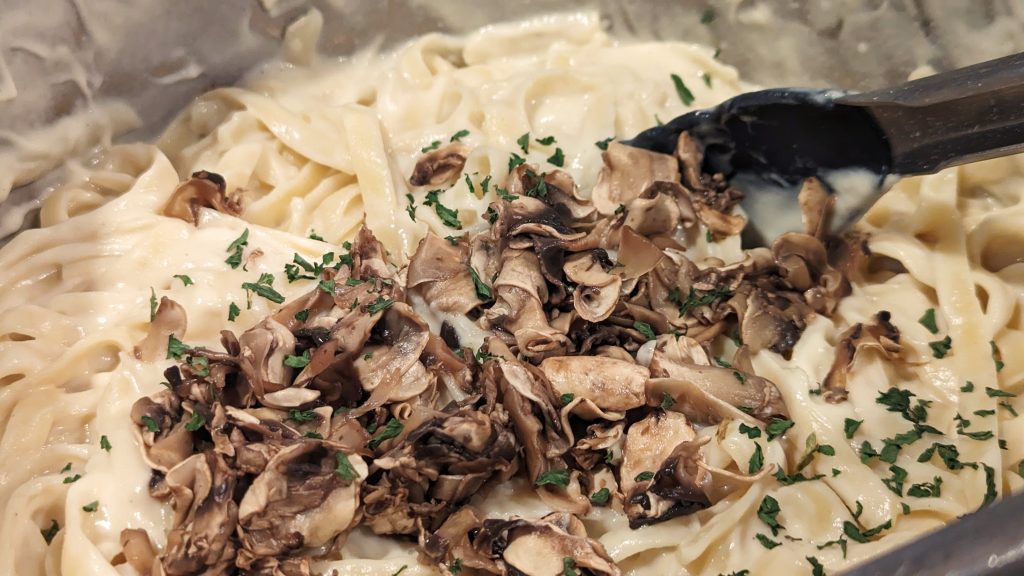 Congee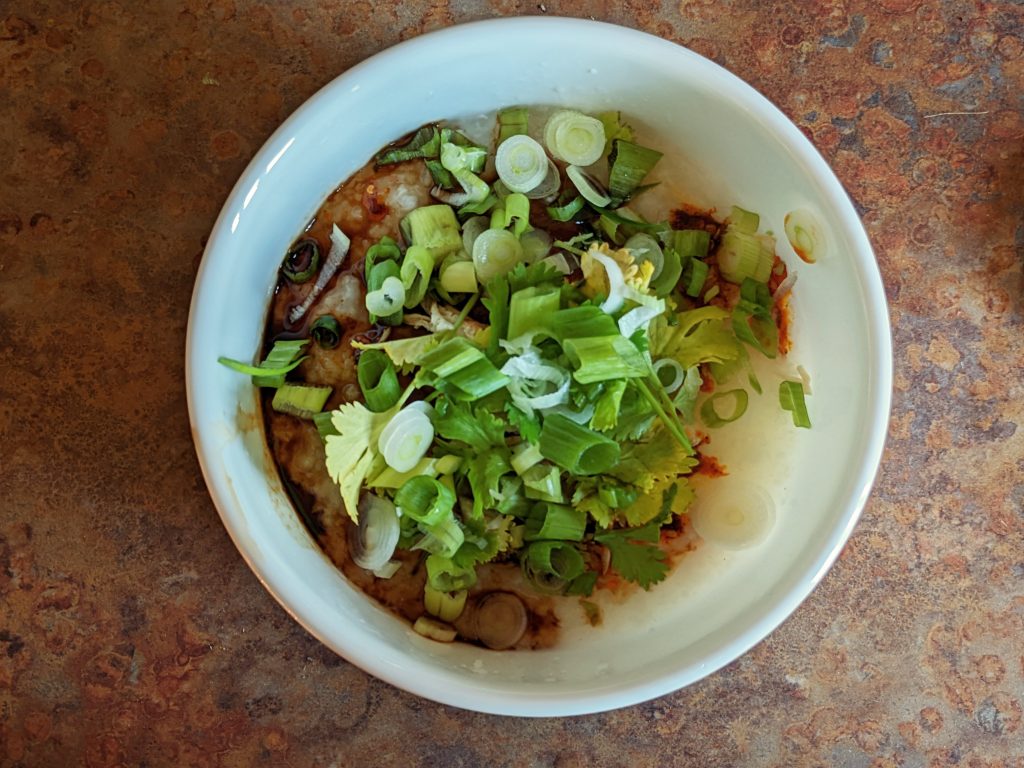 Red Beans and Rice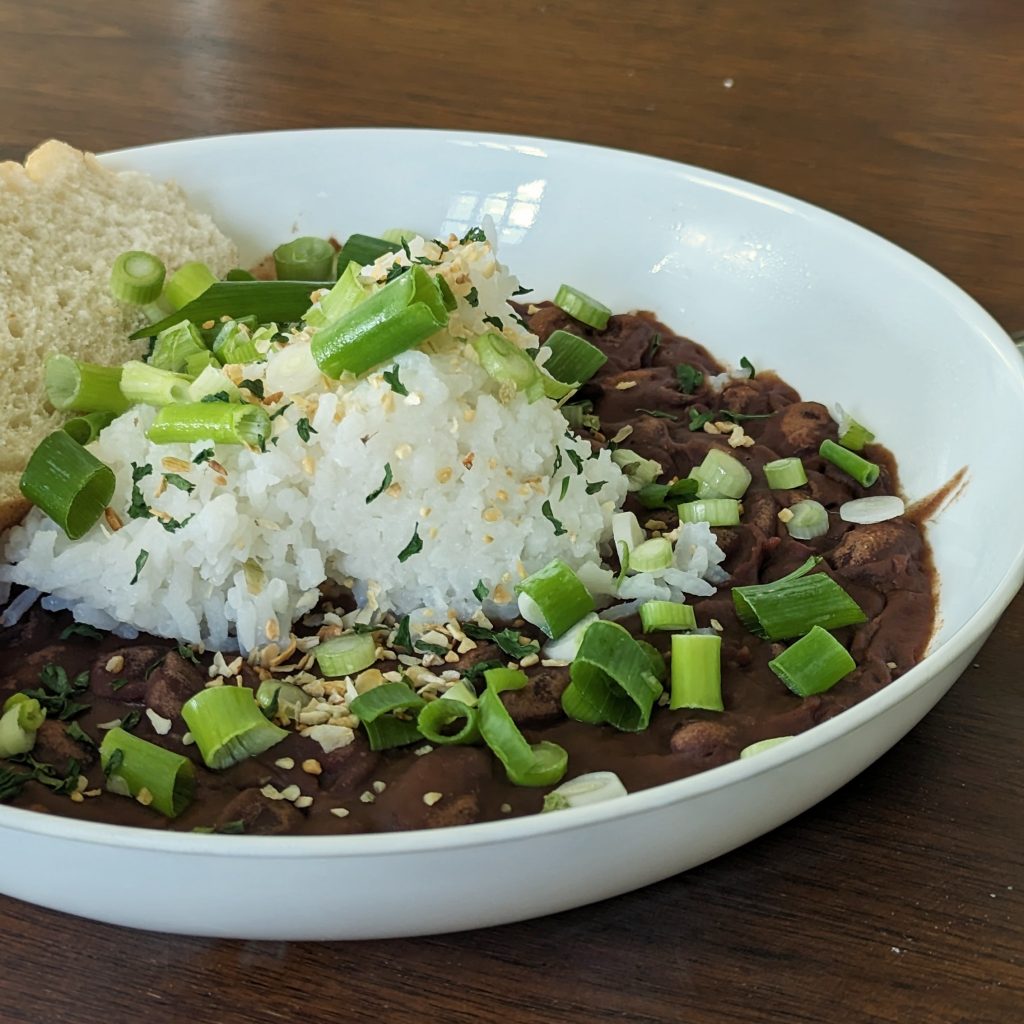 Smokey Split Pea Soup