The Goal
Fresh toasted soft corn tortilla shells.
The Rating: 1/10 Facepalms
🤦⭐⭐⭐⭐⭐⭐⭐⭐⭐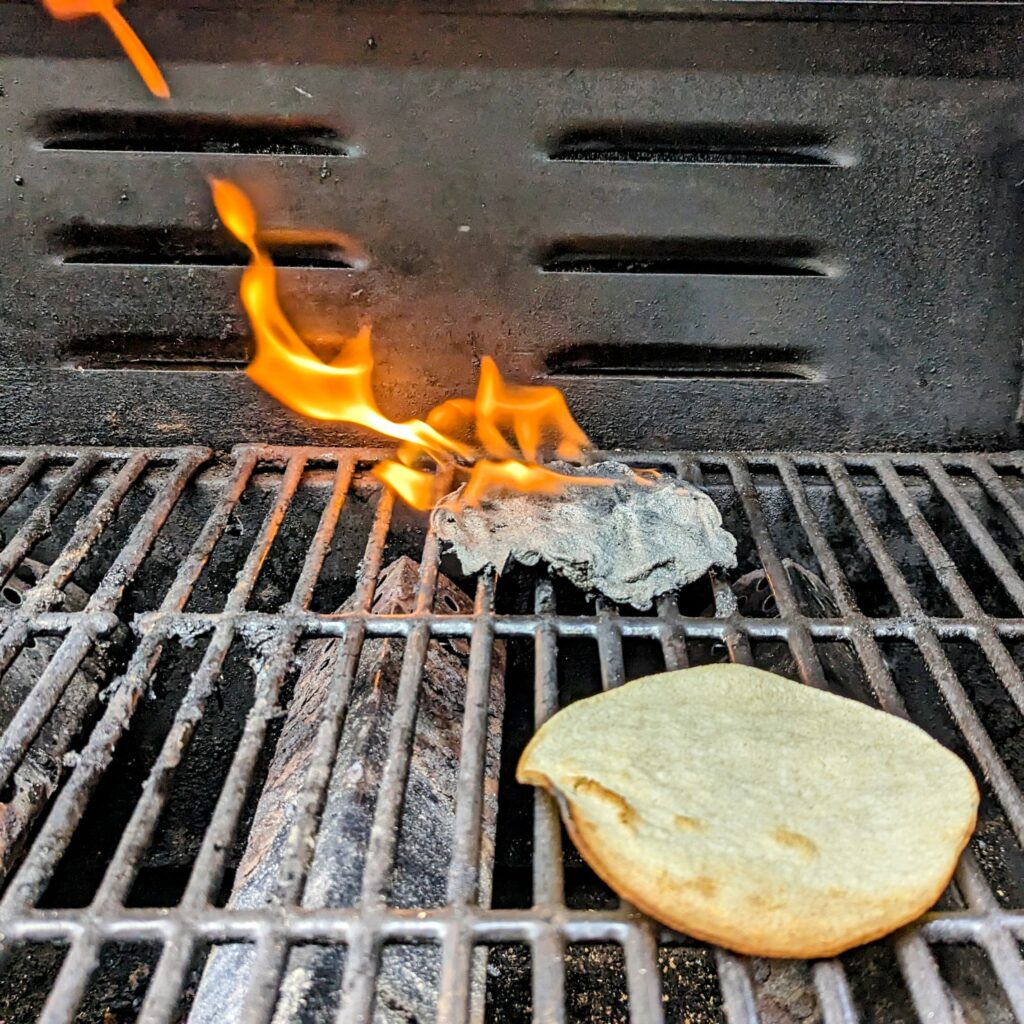 It reminds me of this epic scene from Tommy Boy: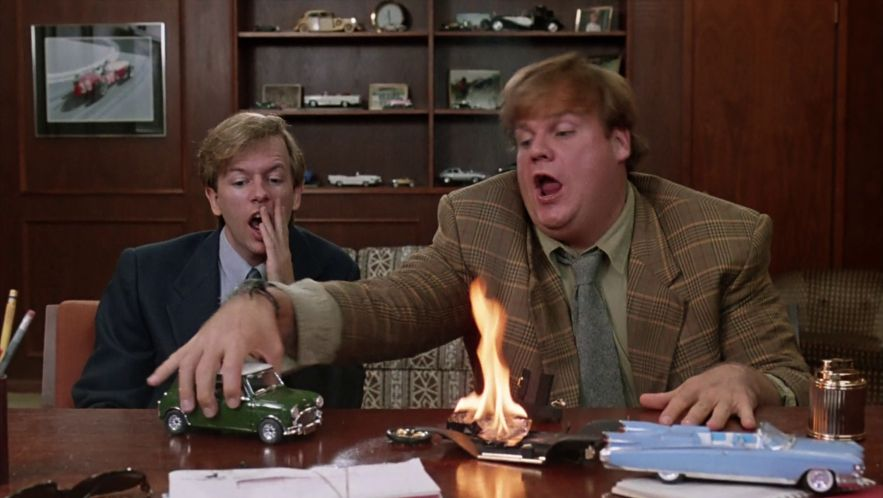 So… What Happened Exactly?
Just a wee bit too much heat on one.
I love toasting soft corn tortillas with nothing added to use as giant, breakable chips for salsa and refried beans. Sometimes one will slip through the grate 😭, but this time there was an abundance of wind and I think it kicked up the flames a bit too much!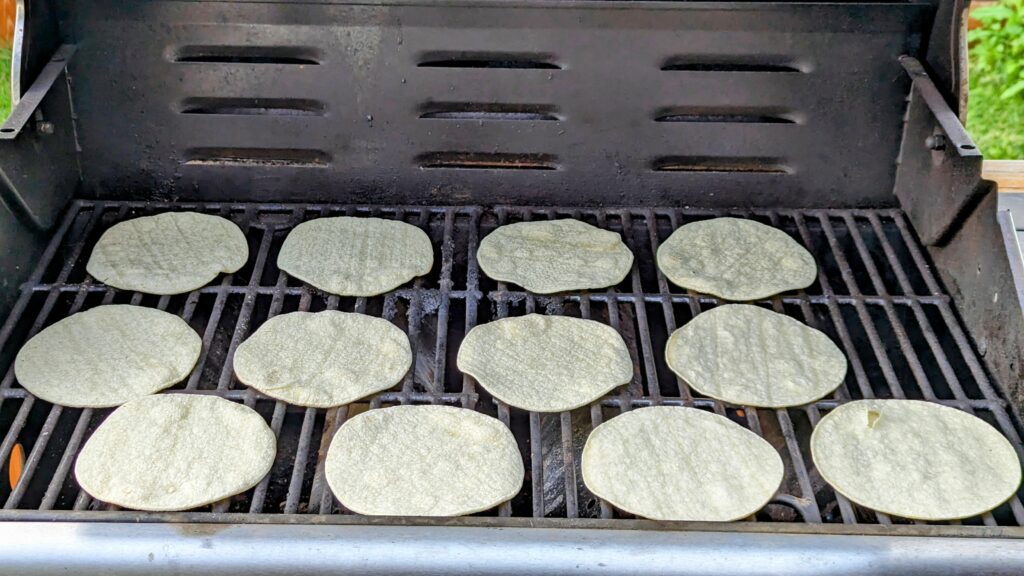 Eleven out of twelve made the cut. I should've tried to fit a baker's dozen on there!
My Fav Takes (2)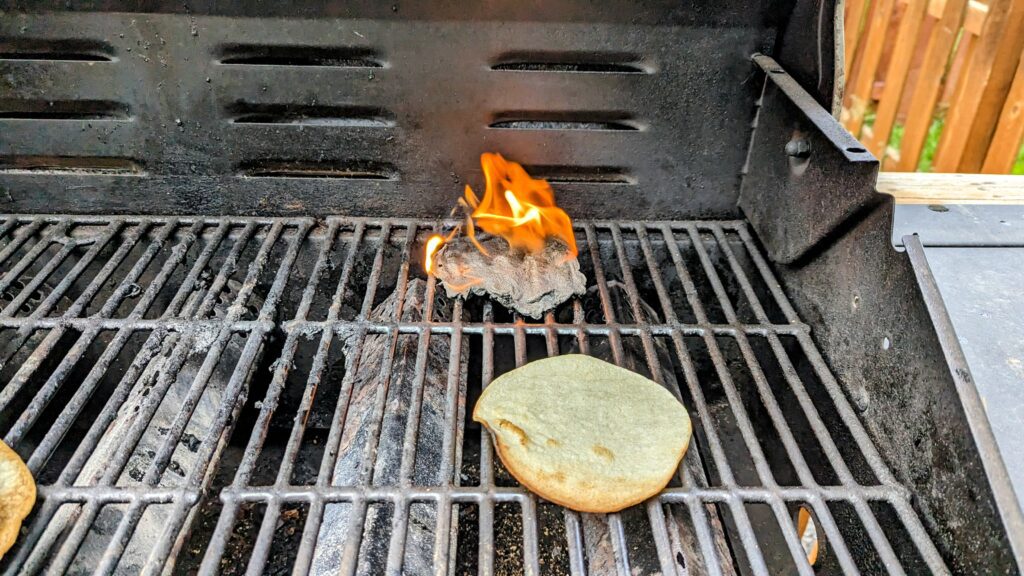 Takeaway
My mom would say it was cooked 'just right'. 😋