Tofu Scramble (à la Dugas)
A straightforward, crowd-pleasing tofu scramble that rivals scrambled eggs in every way!
Ingredients
Toppings
White pepper

Salt

Scallions

(optional, if you have them)
Instructions
Whisk cashew powder and plant milk in a small bowl to make a thin cashew cream, set aside. Crumble tofu into non-stick skillet over medium heat, add scramble seasoning and gently stir to coat the tofu. Cook for just a few minutes, then add cashew cream, stir, and turn off heat. Sprinkle on a generous amount of white pepper and a small amount of salt to taste (à la Dugas !).
Notes
For a richer version, you can substitute a few tablespoons of cashew cream for the light cashew cream — make it with equal parts soaked cashews and water, blended.
Tofu Scramble
A hearty staple of the plant-based lifestyle. The biggest change to tofu scramble in the last 10 years is to hit that slightly creamy consistency of modern scrambled eggs (some consider it French-cuisine inspired). My version uses cashew powder and is just delightful.
What makes this scramble à la Dugas ? White pepper and a creamy consistency! Make sure you use a very good brand of kala namak (Indian black salt) for unbeatable flavor.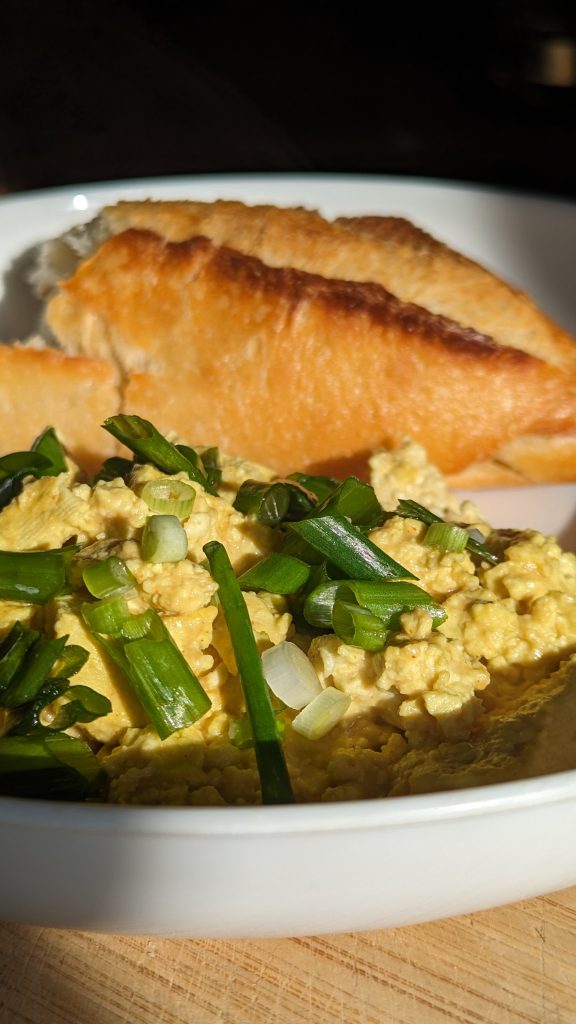 How-To Reheat Tofu Scramble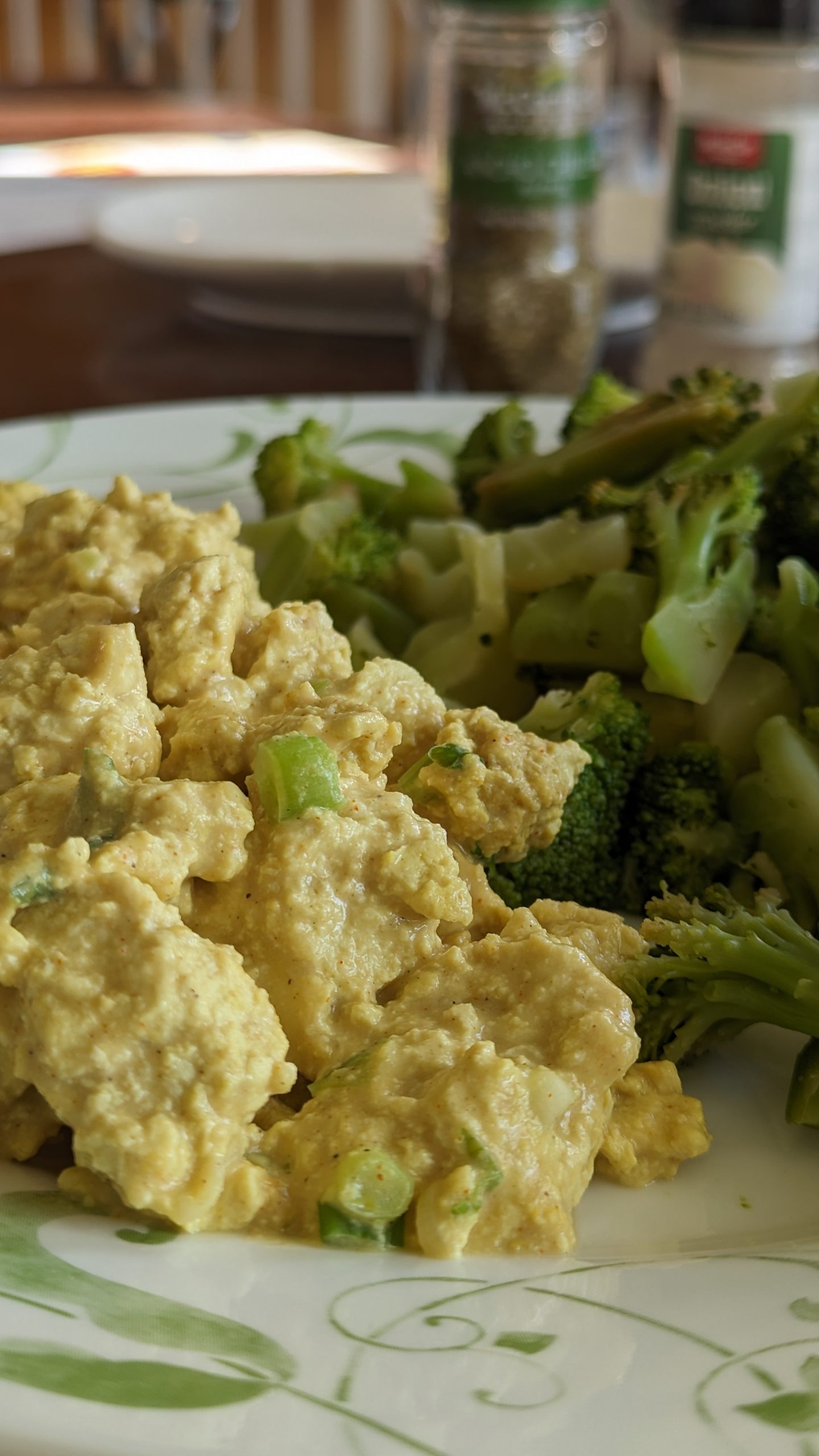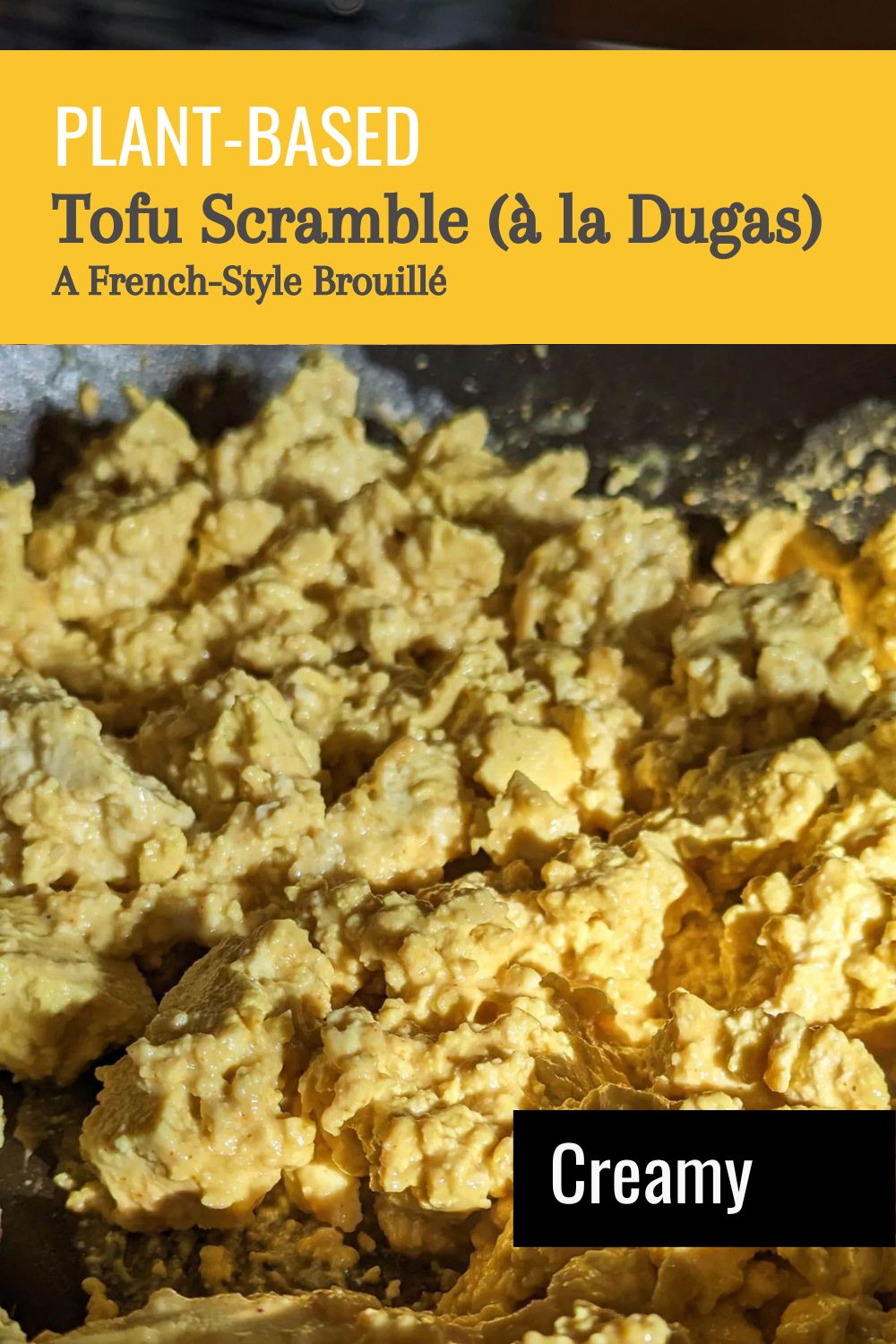 Bon appetit !